Some weeks ago Oppo launched its new Oppo Reno  6 series with the Reno6 5G and Reno6 Pro 5G devices, available in different parts of the world. Geekzilla.tech has done an excellent work of review on this sleek mobile phone for gamers, content creators, etc.
Oppo Reno 6 5G and Reno 6 Pro 5G are great smartphones with a unique design with incredible functions and OPPO nuances that make them the best technological and creative companions.  
1. The trendiest mobile for gamers
Geekzilla.tech thinks that for the Reno 6 Pro 5G, its Qualcomm Snapdragon 870 processor makes it more than perfect for any video game even those that require great power and performance.
In addition, it has a 90 Hz refresh rate, Dolby Atmos for a better sound experience, an X-axis linear vibration motor to feel each movement of the game and the multi-cooling system to always keep the mobile at its optimal temperature. . 
And for the Reno6 5G , its 6nm MediaTek Dimensity 900 processor and 90 Hz screen refresh rate, Dolby Atmos, Z-axis vibration motor make the game feel as realistic as possible and HyperBoost 4.0 .
Hyper Boost is a system optimization solution for better performance. It allows to efficiently control the temperature of the terminal while gaming, solves the annoying LAG that occurs when we play games that require high performance and is also capable of balancing the intelligent adjustment of the screen refresh rate.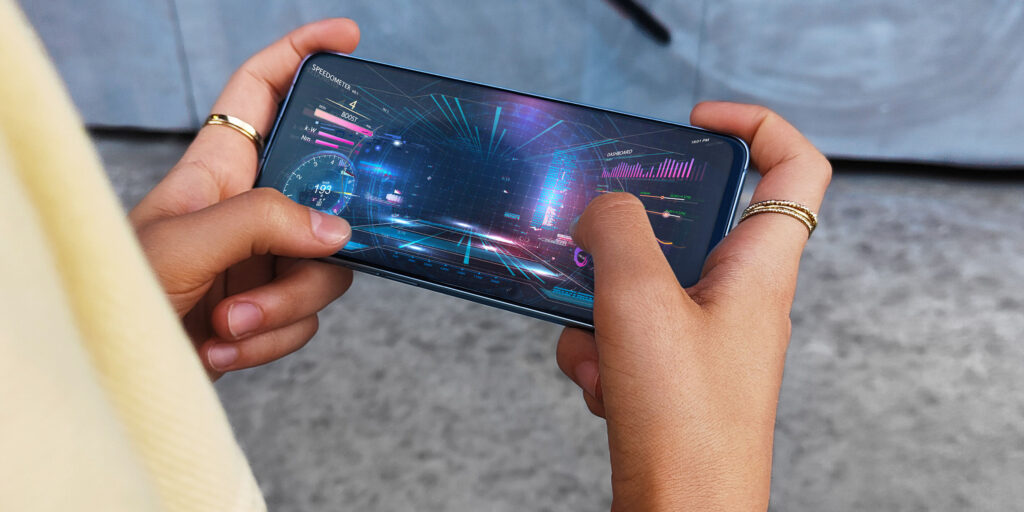 2. New OPPO Glow, snowflakes in your hand
A sign of identity in OPPO's design is the OPPO Glow finish that for this occasion dresses up and reinvents itself.
The new Reno6 5G and Reno6 Pro 5G in Artic Blue color are characterized by their OPPO Glow finish: the appearance of ice and snow glistening in the sun , with small "snowflakes" embedded in the phone's glass cover, this is It was first formed when OPPO engineers experimented at a temperature of 0 degrees. To achieve this rear finish, the glass goes through more than 50 processes.
In addition, this finish has a silky smooth texture that provides an extremely delicate touch and a feeling of comfort and carefree, through the properties of resistance against fingerprints and stains . Matte texture and glossy appearance.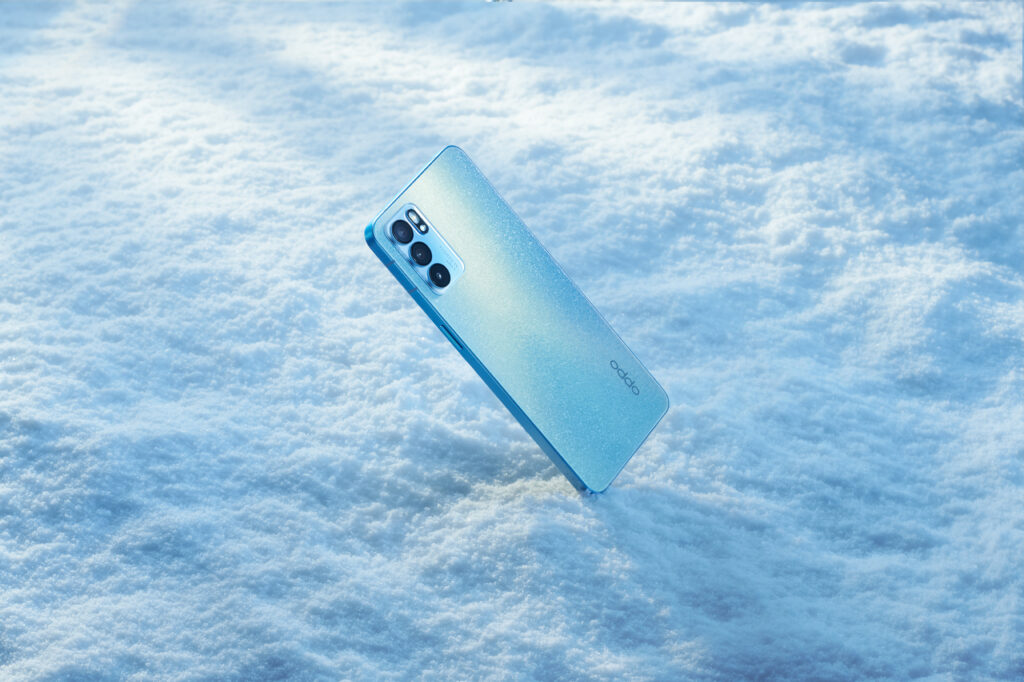 READ ALSO – GeekZilla Tech Reviews Nintendo Switch OLED
3. SuperVOOC fast charging and durable for all day
The combination of its large processor with its long battery life and the iconic SuperVOOC 2.0 fast charging technology with 65 W of power , makes the Reno6 5G and Reno6 Pro 5G last from sunrise to night .
And, in addition, this fast charge allows you to fully charge it in just 30 minutes . In the Reno6 5G with just 5 minutes of charge you can enjoy 4 hours of music without interruption. And in the case of the Reno6 5G Pro in just 5 minutes you get 25% of your battery.
OPPO has been working and researching its SuperVOOC technology since 2014, which also has a TÜV Rheinland certificate.
4. Quality test, OPPO passes the most demanding tests
For OPPO, the quality and safety of its products is its cornerstone, so all its devices go through arduous quality processes in all phases, from the initial development phase to the final production process, Geekzilla.tech says
Reno6 Series 5G has been tested in the most extreme conditions possible to ensure that the product can withstand almost any situation. There are more than 150 exams of drop tests, twists, rain, temperatures from -40 to 75º C, tension, torsion and durability.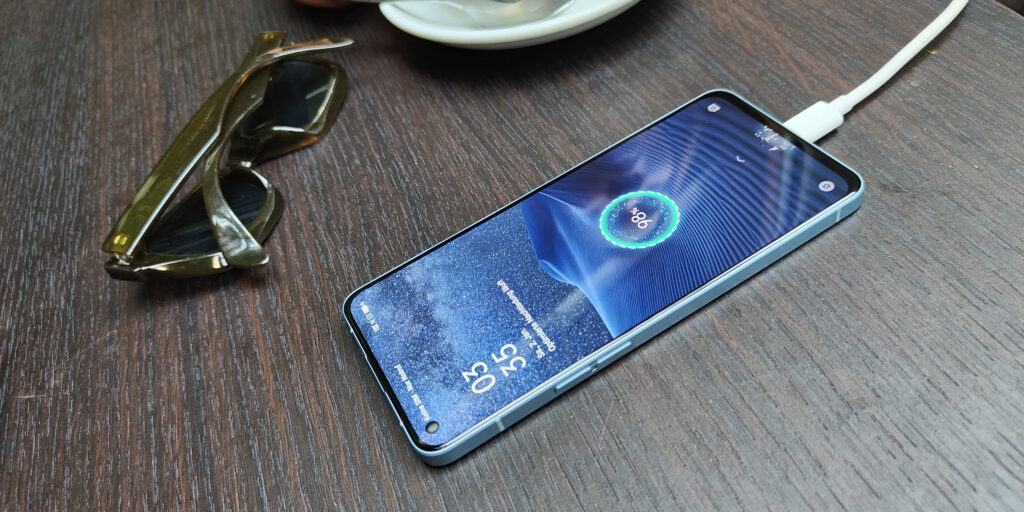 5. 3 years warranty
Given OPPO's commitment to safety and quality, the brand offers a 3-year warranty on both devices: Reno6 5G and Reno6 Pro 5G . It is the only mobile manufacturer to offer a three-year warranty on its most premium devices. An additional guarantee to all the security of the smartphone given by those demanding tests that the new series has successfully passed.
All accessories that come with the devices are also covered by the 3-year warranty.
6. An own operating system in collaboration with Google
OPPO's own customization layer, ColorOS, is found in the Reno6 series in the ColorOS 11 version , based on Android 11 . This operating system maintains the precious functionalities of Android, developed in collaboration with Google and which also provides a great possibility of customization and multiple functionality . ColorOS benefits from the most immediate updates that Android gets and more, they have unique functionalities jointly created by OPPO and Google like Three-Finger Translate.
In addition, ColorOS 11 has a multi-user function that allows the system to be cloned to have a private section independent of the main one. To access the different systems is done through passwords or fingerprints on the lock screen. Data can be imported and exported between systems and notifications can be synchronized between the two systems.
7. RAM expansion, more fluency and full multitasking
Reno6 Pro 5G has 12GB of RAM and 256 of storage and Reno6 5G with 8GB of RAM and 128GB of storage . In addition, they have an option that allows you to expand the RAM memory and reach up to 19GB in the case of the Reno6 Pro, this does it by taking part of the internal memory of the terminal and giving us more space for multitasking and the fluidity of the smartphone, thus becoming the most ideal creative companion.
8. Color temperature sensor, the definitive ally for your photos
Both devices have a color temperature sensor to obtain more natural photos located in the same module of rear cameras. Detects the current White Balance, shortens the processing time and increases the color accuracy of the photo. In addition, it also works in combination with the light sensor below the screen to detect ambient light in 360 degrees and thus improve the brightness adjustment on the screen. Without a doubt, the experience with the screen is more comfortable and pleasant in any situation.
Reno6 Pro 5G features a 50MP Sony IMX766 sensor in its main camera, 13MP telephoto, 16MP ultra-wide, and 2MP macro camera. And on the other hand, Reno6 5G with 64MP main camera, 8MP ultra wide angle, 2MP macro. Both with 32MP selfie camera .
9. A video expert with all its features
The OPPO Camera App has two sections for the most enthusiastic and professional public: an Expert Photography Mode where all the parameters can be modified as in a professional camera and a Cinema Mode that allows absolute control when recording video. In addition, Reno6 Pro allows you to take photos in RAW format to get the most out of editing your photos.
In addition to these two modes, Reno6 5G Series converts all video emotions through large integrated technology functions such as the video portrait, the portrait effect Bokeh Flare, video stabilizer or ultra IA Highlight Video . All these modes are capable of giving more light, sharper and better color to all your memories converted into frames.
Did you know that a video clip has been shot entirely with Reno6 Pro 5G ? Kelvyn Colt's latest video conveyed every emotion of the artist who captured the smartphone in its purest form. Here you can see the video clip.
10. The best smartphones for content creators
Highlight the Portrait Bokeh Flare function that takes portraits, both with the rear camera or with the selfie, background blurred in real time for photo and video, takes advantage of lights and reflections from the background. This feature uses 3 different artificial intelligence algorithms that have been trained by tens of millions of photos.
Also the IA Highlight Video function that provides a considerable improvement in all aspects: lighting, color, sharpness … These functions accompanied by many others, as well as the color temperature sensor or its incredible cameras, make the Reno6 Series 5G the perfect devices for all content creators , letting your imagination fly with just one click. 
The new Oppo Reno 6 are simply spectacular, perfect for smartphone lovers
Geekzilla tech did a great job of reviewing this Android phone that is fast gaining popularity in all parts of the Nigeria.