One of Sunday Adeyemo Igboho's associates and close allies, Alhaji Yusuf Saheed popularly called Ajikobi 1, has disclosed that many Yoruba youths who align with Igboho's separatist mission, are itching to launch violence in the Southwest region.
Ajikobi said that Yoruba youths who pledge allegiance to Igboho are observing the situation in the Southeast, and wouldn't mind recreating those horrific scenes in Southwest. He said this in a video interview published on BBC News Yoruba's Facebook page on Thursday morning.
"Those boys are really annoyed; they are ready to cause chaos. We are the one telling them to calm down and be patient. They've even started to see us as betrayers," he said.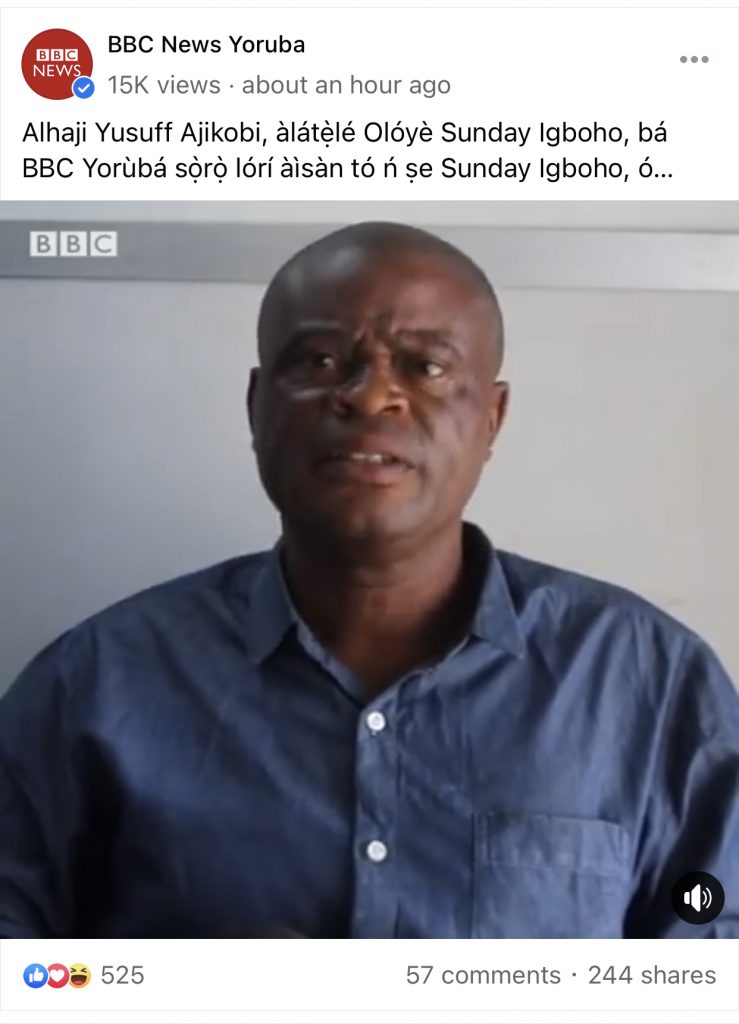 Ajikobi added: "More than 10 million youths are ready to die for Chief Sunday Igboho. Because they believe that death is preferable to humiliation. The government has made life miserable for our youths, so they barely have hope. Our people are not even afraid of armed security operatives anymore, at this period.
"For this reason, if people don't want trouble in Yorubaland, I'm imploring our traditional rulers and politicians work towards ensuring Chief Sunday Igboho regains his freedom, so that he can seek proper medical attention."
Igboho is still being held in the Republic of Benin where he was arrested in July while trying to flee to Germany.