We Won't Tell Lies To Defend Tinubu Govt – Information Minister, Muhammed Idris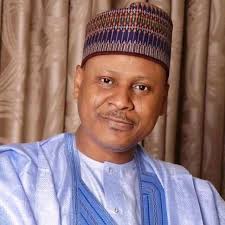 Minister of Information and National orientation, Muhammed Idris, has said the ministry will not need to tell lies to defend the government rather "we will always say it as it is."
Speaking when he assumed office after his inauguration, he said the ministry and the government will be transparent and truthful while giving out information.
He said the government would own up where it errs or make any mistake and try to adjust where necessary.
Idris said National orientation would be a core aspect of the government, hence "in a matter of days we would roll out our plans to Nigerians."
He called on Nigerians to shun fake news and always clarify issues before taking it out to the public, hence noted that the ministry would be accountable and open to nigerians.
On her part, Minister of Arts, Culture and Creative economy, Mrs Hannatu Musawa said the ministry would export Nigeria to the world and would also make money for Nigeria.
She said the ministry would also do all it has to do to change the negative narrative which the country has across the world.
Musawa noted that it was also important to restore the unity of the country which was the wish of the founding fathers of Nigeria.