Max Verstappen compared to Schumacher, Marquez
Max Verstappen compared to Schumacher, Marquez
Max Verstappen has been compared to Schumacher and Marquez.
Ex-F1 racer Karun Chandhok says Max Verstappen can soak up pressure like Marc Marquez and fight hard like Michael Schumacher.

Verstappen had long been touted as a future Formula 1 World Champion but in 2021, with a car finally capable of achieving that goal, Verstappen suddenly had to deliver.
Ultimately, he did so in emphatic fashion.
With a last-lap overtake on Lewis Hamilton at the final race in Abu Dhabi, Verstappen crowned himself champion. Before that, drives such as his dominant Dutch Grand Prix victory in front of his army of fans demonstrated nerves of steel from the Red Bull driver.
A champion at only 24, Chandhok therefore saw parallels between Verstappen's ability to handle pressure and the capability of MotoGP ace Marquez to do the same, the Spaniard having won six titles in the space of seven MotoGP seasons between 2013 and 2019, the first title coming when he was only 20.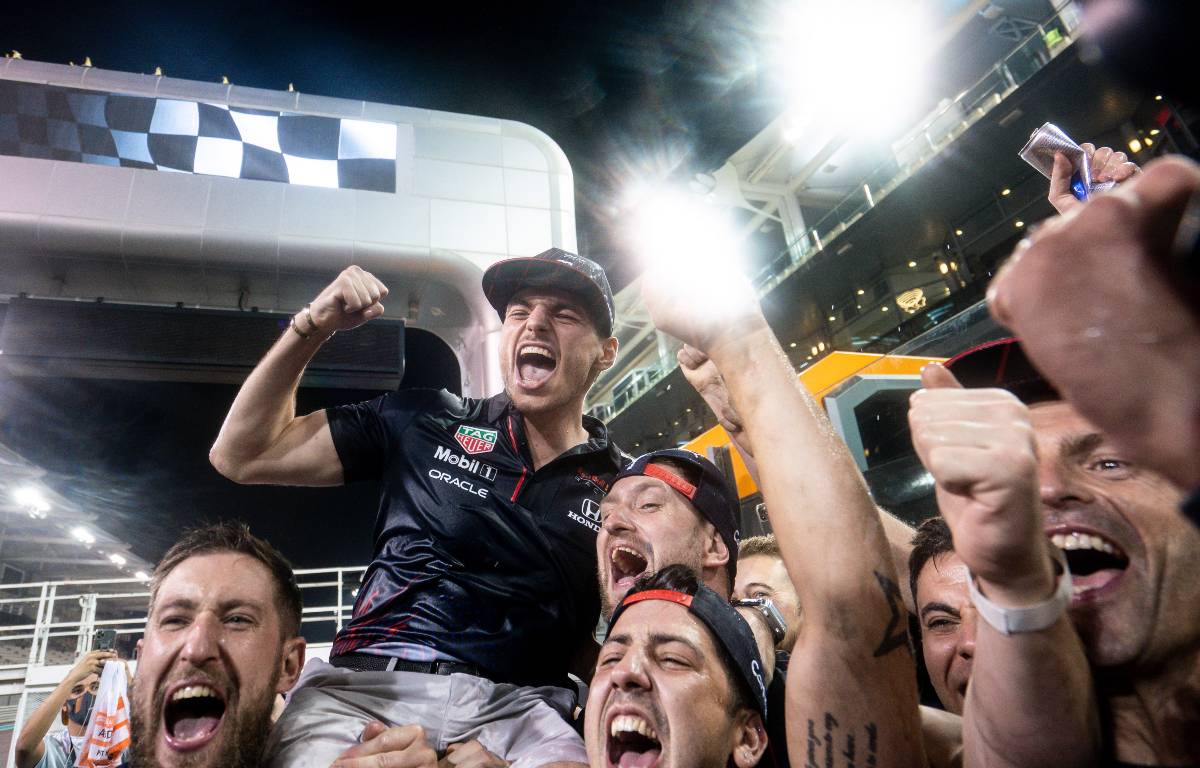 In a column for Sky Sports, Chandhok wrote: "There's no question in my mind Max was a deserving World Champion.
"In 18 of the 19 races he finished, Verstappen was either first or second, which is a remarkable record of consistently
superb performances, especially when you consider this was a 24-year-old coping with the pressure of his first World Championship battle.
"Zandvoort was a particular highlight as it was a home race which was basically put together because of him. I've never been to a race where 99 per cent of the crowd were cheering for one driver. The papers were wall-to-wall with stories about Max and even the Royal family were queuing up to shake his hand.
"Yet on the two occasions when I happened to be walking to the paddock alongside him, we were casually chatting as if it was the Chinese GP.
"His phenomenal ability to soak up pressure at such a young age reminds me of MotoGP ace Marc Marquez."
At times in 2021 Verstappen drew criticism for his robust style of racing, leading to several occasions when he alluded to being treated differently by the stewards.
There were also situations though, like during his battle with Hamilton in Brazil to defend the lead, where some thought the stewards should have issued a penalty to Verstappen but did not.
Chandhok, who compared this racing style to that of Schumacher, said it was up to the FIA to "re-define the rules of engagement".
"Yes, his wheel-to-wheel racing was hard, on the edge of fairness, and at Monza and Jeddah he even went over the line," Chandhok stated.
"But he has an uncompromising style of racing like Michael Schumacher used to and the FIA now need to re-define the rules of engagement because clearly, as Brazil and Abu Dhabi showed, there's a lack of clarity around it.
"Overall, in terms of consistent brilliance, both Lewis and Max reached a benchmark rarely seen in Formula 1 history and I look forward to seeing the rivalry renewed in 2022."