Top Nigerian Newspaper Reviews & Naija News Today, Sunday 20th November 2022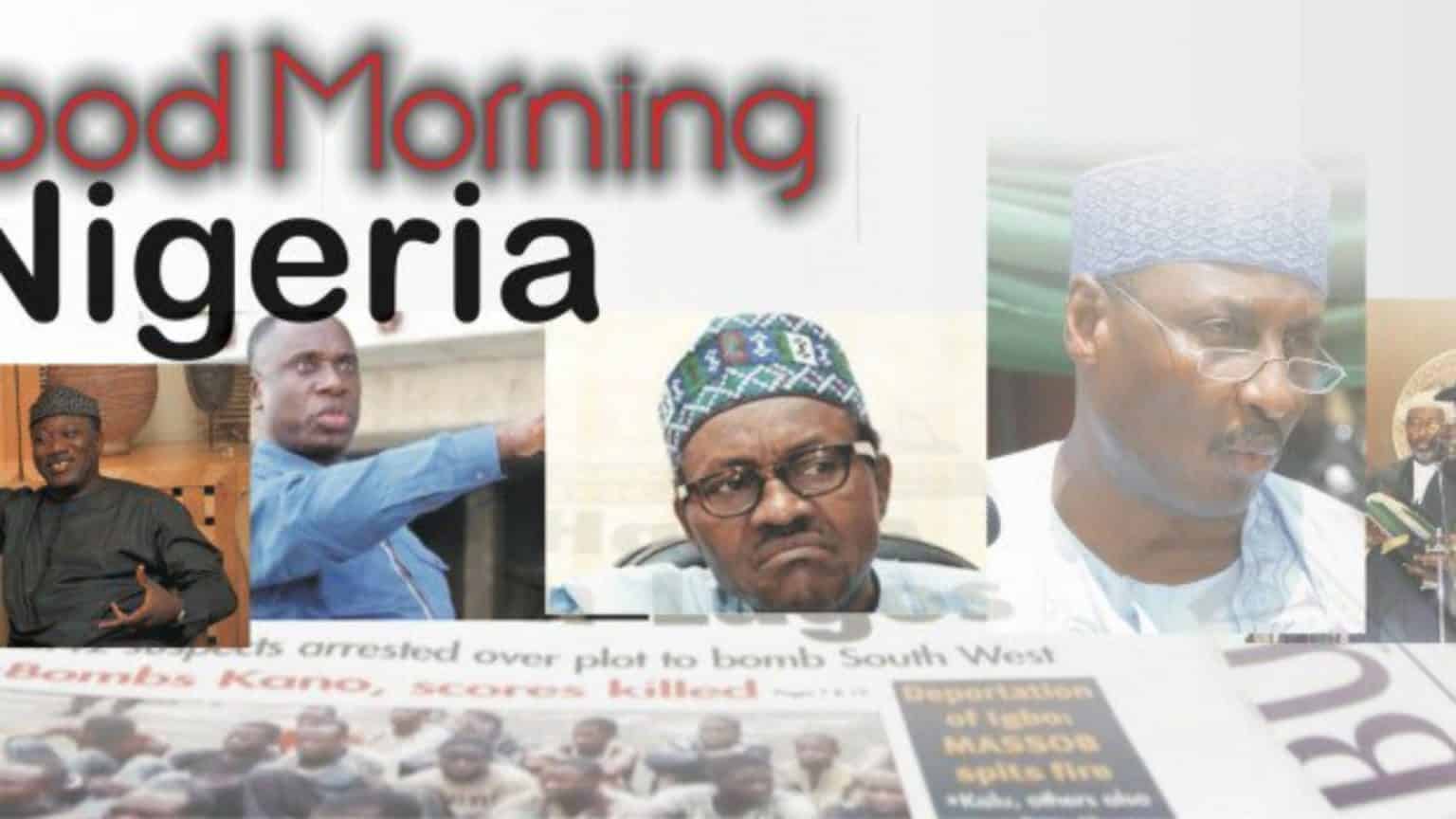 Good morning! Here is today's summary from Nigerian Newspapers:
1. President Muhammadu Buhari will, on Tuesday, supervise the first oil drill in oil fields located in Bauchi and Gombe states. The ground-breaking ceremony of the Kolmani Oil Prospecting Lease (OPL) 809 and 810 at the Kolmani field site will be the first oil drilling in Northern Nigeria.
2. All Progressives Congress Presidential Candidate, Asiwaju Bola Ahmed Tinubu, on Saturday in Warri, hit the Peoples Democratic Party (PDP) Vice-Presidential Candidate and Governor of Delta, Ifeanyi Okowa, saying the state has remained underdeveloped despite the huge resources accruing to it. He said this at the APC rally, which took place at the Warri Township Stadium, on Saturday.
10. The British High Commissioner to Nigeria, Catriona Laing has said that the government of the United Kingdom is supporting Nigeria to ensure credible elections in 2023. Laing, who disclosed this in an interview on Sunday in Abuja., said the UK would monitor the elections closely.