Tinubu Files Appeal To Stop Chicago University From Releasing Academic Records To Atiku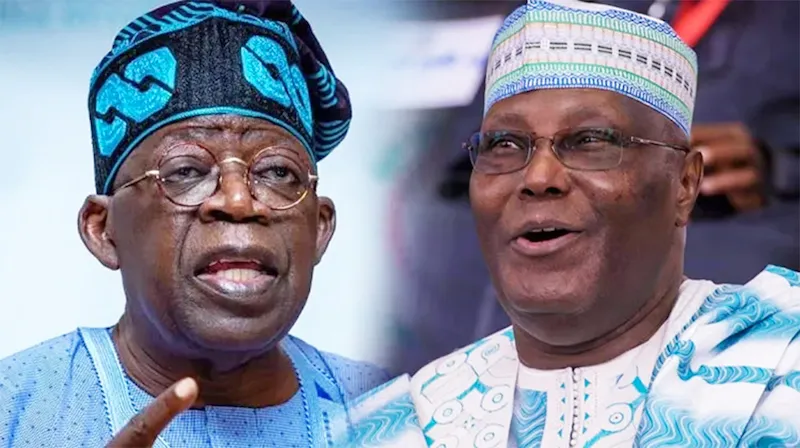 President Bola Ahmed Tinubu has filed an emergency application seeking a review of the judgement that ordered the release of his academic records to Atiku Abubakar.
CityNews Nigeria recalls that Judge Jeffrey Gilbert of the United States District Court had on Tuesday, September 19, ordered Chicago State University to release Tinubu's records to Atiku as part of an ongoing election petition proceeding in Nigeria.
The judge said the records must be turned over to Atiku, the 2023 presidential candidate of the People Democratic Party (PDP), on September 21.
Gilbert said that Tinubu weakened his education privacy rights when he submitted a contentious certificate to run for office in 2022.
He also added that the opposition candidate's election petition, in which the records he sought would be used, far outweighed Tinubu's privacy interest, because he himself exposed his records to public scrutiny by submitting a controversial diploma to INEC, knowing the political stakes of other contenders.
Judge Gilbert also said the school administrators must submit themselves to certify all released records under oath.
But as the school started preparing to release the files, Tinubu entered an emergency application in the district, according to Peoples Gazette.
The publication said Tinubu asked a senior judge to review Gilbert's September 19 order and delay execution until at least September 25.
Recall that Atiku had sought a subpoena to obtain Tinubu's academic records following several inconsistencies that characterised the submissions the Nigerian president certified under oath to the Nigerian electoral office.
Tinubu had fought to have his records blocked and inaccessible to Atiku, who argued he applied for the subpoena directing discovery of his credentials from Chicago State University (CSU) in order to seek Tinubu's nullification at Nigeria's Supreme Court.
Tinubu said granting his opponent access to his records would infringe on his privacy rights under Family Educational and Privacy Rights Act (FERPA), a U.S. law that protects academic records of students.