Tinubu Approves Takeoff Of Six Universities Established By Buhari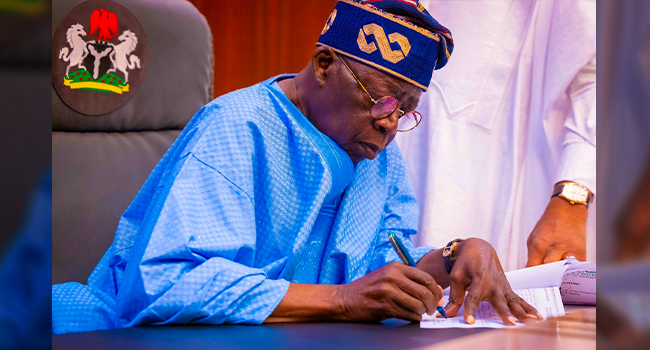 President Bola Ahmed Tinubu has approved the staggered takeoff of six out of 14 public universities established in the Muhammadu Buhari administration.
The Editor Nigeria reports that the Minister of Education, Prof. Tahir Mamman, revealed this to State House Correspondents after briefing Tinubu on Wednesday.
Recall that the Buhari administration approved the establishment of no fewer than 75 universities, encompassing federal, state, and private institutions within seven years.
But Mamman said the Federal Government lacked the funds and qualified staffing to kick start all institutions at once as they are capital intensive.
He said the choice of the universities — two colleges of agriculture, education, and medicine each — was strategic to the skills-empowerment goals of the Tinubu-led administration.
According to the Minister, the present administration will be "conservative" in doling out approvals for establishing new universities.
He said: "And then there are quite a number of universities and institutions which were approved in the last days of the last administration, which because of issues of funding, and even staff, it may not be prudent to get these institutions to take off altogether at once.
"So Mr. President has directed we stagger their commencement, their takeoff so that the government can properly support them."