THE EXPLAINER: Did Governor Ademola Adeleke Forge His Certificate….?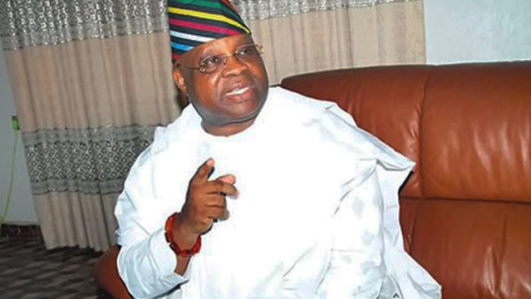 The Osun State governorship election petition tribunal has revealed how the state Governor, Ademola Adeleke allegedly forged his certificate.
The tribunal on Friday noted that the All Progressives Congress (APC) and its candidate in the July 16 governorship election, Gboyega Oyetola proved a case of forgery against Adeleke.
The tribunal, however, stated that the forgery case was not enough to disqualify Adeleke from contesting the election.
According to the tribunal, Adeleke had acquired additional qualifications.
The three-man panel led by Justice Tertsea Kume while delivering the judgement noted that the petitioners were able to prove a forgery case against Adeleke as EC9, which is the affidavit in support of personal particulars about the governor told "a lie about itself."
Justice B.A. Ogbuli, who gave a dissenting ruling on the judgement, on the matter of forgery aligned with the position of the majority judgement on the issue of disqualification.
The tribunal held: "Respondent through Mrs Joan Arabs produced FILE D which was tendered in evidence. The said exhibit FILE D is in respect of the election conducted by the 1st respondent in 2018.
"Exhibit EC9, as earlier indicated, is the affidavit in support of the personal particulars of the 2nd respondent which he presented to the 1st respondent for the election of the 16th of July, 2022.
"On page two of exhibit EC9, the 2nd respondent (Adeleke), in his handwriting, wrote under (1) School Attended (Educational qualification with dates: Thus: 2. Secondary Ede Muslim Grammar School, Eede – attended 1976 – 1981, Penn Foster High School Diploma -2021
"3. Higher Atlanta Metropolitan State College – BSC Criminal Justice 2021.
"On page 4, of exhibit EC9, there is a letter of attestation from Ede Muslim High School dated 22nd of May, 2016.
"Learned counsel for the petitioners, as earlier stated, referred to the different names in the schools reproduced above and the evidence admitted by RW2 under cross-examination, that Osun State was created in 1991, and as such, any evidence that a qualifying certificate or document stating that it was from Osun State in 1981 is a forgery."