SERAP Drags Tinubu To Court Over Appointment Of APC Loyalists As INEC Commissioners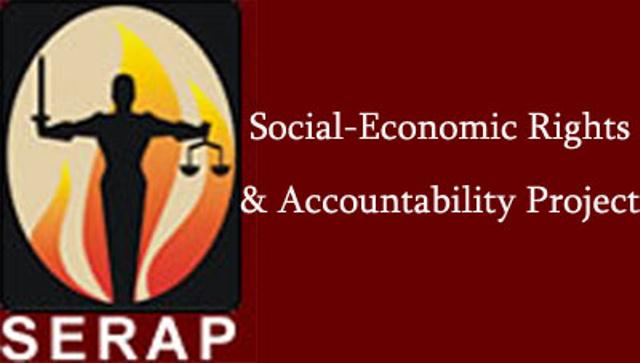 Socio-Economic Rights and Accountability Project(SERAP) has dragged the President Bola Tinubu led government to court for appointing card carrying members of the ruling All Progressives Congress (APC) as Resident Electoral Commissioners (REC) of the Independent National Electoral Commission (INEC).
The Editor recalls that the Nigerian Senate on Wednesday confirmed the appointment of seven RECs despite kickbacks from opposition parties alleging that some of the nominees were not fit to hold the position as a result of their political affiliation with the ruling party.
Announcing the development in a statement made available on its official X handle, the rights organisation wrote "We're suing the Tinubu administration and Nigeria's Senate over the appointment and confirmation of at least three card-carrying members and loyalists of the ruling APC as Resident Electoral Commissioners for the Independent National Electoral Commission (INEC)."
SERAP's move comes hours after main opposition, Peoples Democratic Party (PDP) dragged Tinubu to court for appointing a card carrying member of the APC as the REC in charge of Akwa Ibom State.
PDP's suit was filed by the chairman of the party in Akwa Ibom state, Aniekan Akpan against the appointment of Etekamba Umoren as the commission's REC in the state.
Stakeholders have continued to fault the Senate's move to confirm the appointment of three members of the ruling party as RECs.
The Executive Director of YIAGA Africa, Samson Itodo, who kicked against the appointment alleged that some of the RECs were politically affiliated with the ruling party.
He said that there are video evidences where some of the recently confirmed appointees were seen attending political functions of the APC.