Rihanna Welcomes Second Child With A$AP Rocky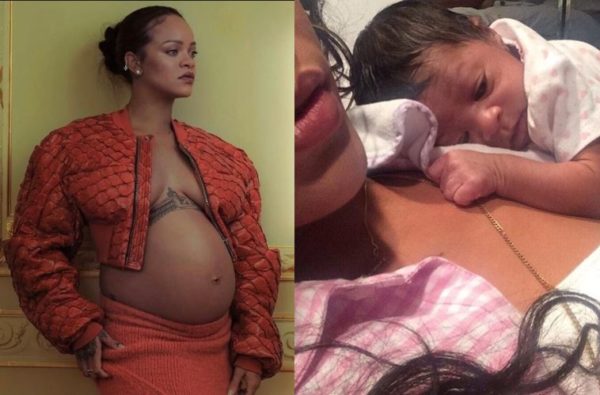 Rihanna has reportedly welcomed her second child with her partner A$AP Rocky.
As per a report by Media Take Out, the Fenty Beauty mogul has given birth to a baby girl after announcing her second pregnancy back in February.
Sources close to the singer claimed that mother and baby are doing "well," "resting," "recovering," and "bonding" in the couple's Los Angeles mansion.
One of Rihanna's pals described the newborn as "precious," and "beautiful," dishing on the uncanny resemblance with the singer.
"She's a perfect spitting image of Rihanna – even down to the light eyes," they spilled.
There hasn't been any announcement from the couple so far.
The singer, who recently released her a new maternity line of clothing, is already a mother to a baby boy, whom she welcomed with the rapper last year.
The Umbrella singer embraced motherhood for the first time with the birth of a son RZA in May last year.
Rihanna and Rocky kept the baby out of the public eye for quite some time until unveiling his face in a video of him on TikTok in December.
Soon after, RZA made his media debut by posing for a British Vogue cover photoshoot accompanied by his parents earlier this year.
In the cover story, the pop star gushed about motherhood, calling it "legendary."
Rihanna surprised the world with an announcement of her second pregnancy at the stage of her 2023 Super Bowl Halftime Show in February.