Renmoney: Loan App Awful, Keeps Crashing — Customers Share Frustrating Experiences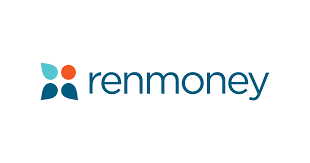 Realmoney is one of the most popular, and arguably also one of the top 30 best loan apps and digital lending organizations in Nigeria. However according to this special review by MONEY CABAL, customers and users of the digital lender do not agree with public opinion and argue that the organization is overrated and its app works very slowly, frustrating and its loan do not execute in 24 hours s claimed.
Renmoney is arguably one of the leading loan apps and fastest growing Microfinance banks in Nigeria. The digital lender was established in 2012 as RenMoney MFB Limited (formerly RenCredit).
How Renmoney Started?
In December 2013, RenCredit MFB Limited was re-branded to RenMoney MFB Limited – the name by which they are now called. The company operates under a microfinance banking license in Lagos, Nigeria, providing quick loans to individuals, SMEs and small businesses.
Renmoney's expertise is in the provision of digital loans without collateral, guarantor and minimal documentation among other simple money solutions it offers. With the loan app, you can unlock loans of up to ₦6,000,000, earn great interest on your savings, pay bills, buy airtime & make payments – all on your Renmoney app.
Whether you're employed or run your own business, the loan app and micro-finance bank says you can get a loan conveniently. Just share some information with us, we'll give you a decision and if your loan is approved, you'll get money in your bank account very quickly.
The loan platform makes the following claims on their website, "We're a fintech offering digital banking solutions in Nigeria. We provide loans of up to ₦6,000,000, great interest on your savings, bill payments, airtime & money transfers via the Renmoney app. We operate with a microfinance banking license, regulated by the Central Bank of Nigeria (CBN) and insured by the Nigeria Deposit Insurance Corporation (NDIC).
Features Of Renmoney Loans
– If you pay on time, you get lower rates and longer time to repay on your next loan
– No paperwork, collateral or guarantor needed
– No hidden charges, you always see your loan terms before you commit
– Minimum loan repayment period is 3 months
– Maximum loan repayment period is 12 months
– Monthly interest rates range from 2.65% – 9.89% and the maximum Annual Percentage Rate (APR) is 35.76%. No other fees are charged
Renmoney Application And Loan Processing
Applications are usually done directly either through their website, contact center, agent network and branches all over Lagos or indirectly online through their loan app.. RenMoney claims it has given out over 240,000 loans to Nigerians and empowered over 10,000 small businesses nationwide.
The digital lender claims to provide quick and instant 24 hour loan of up to N6,000,000. RenMoney further says: "If all documentations are ready and submitted, we can execute loan processing in less than 24 hours". According to the bank, it works through 3-pronged process. 1. Completion of an online application form 2. Uploading of Government approved ID Card, proof of address and bank statements. 3. Receipt of money within 24 hours, if approved.
Renmoney Customer information security and privacy
The Renmoney app has been developed using the best security and privacy standards to ensure absolute data security. When you download the Renmoney App, we will ask for your permission to verify your personal and financial information. Our app is secure to use, and we will not share your information with third parties without your consent.
Is RenMoney Able To Meet Up  With Its 24 Hours SMEs Loan Claim?
RenMoney repayments are flexible usually spread over 12 months. The organization also claims that its loan processes are fast, simple and convenient requiring no collateral or guarantor while guaranteeing competitive interest rates. However it would seem Renmoney is unable to provide capacity to meet its flurry of customer loan demands from the massive publicity it invests in. Customers say Renmoney 24 hour loan turnover claim is not true.
READ ALSO: 
Black Market Dollar To Naira Exchange Rate Today 16 May 2022
Damning Feedbacks And Reviews From Renmoney Customers And Users
 Renmoney: Loan App Awful, Keeps Crashing — Customers Share Frustrating Experiences
However feedbacks and comments from customers and end users who have applied for their loan suggest that some of these attractive features of the loan may not be altogether true. It also seem that the organization have not been able to match the flurry of goodwill it gets in terms of loan requests that is a result of their massive publicity with output, loan processing and customer satisfaction. Many of their customers have one or more complaints about their bitter and frustrating experiences using the loan app and extremely slow loan processing.
Read a few of the review we garned together from Renmoney customers and users.
Miracle Benson
14 April 2022
When you need money for emergency this is definitely not the app to go to, been trying to get a particular loan for two months and deadline for what I needed the money is past they were still in the process of obtaining My bank statement for two months despite lots of mails sent across….. It's odd how you've done everything required and they don't seem to deliver on their end. Giving them two stars because of the app platform and the prompt response of the customer service.
418 people found this review helpful
Viktor A
16 July 2022
it would have been good but there is nothing I can do with the app I added money but there is no way to use it I can't set transection pin and there option to set it to change it, and I send mail to costumers Care but no response, I don't think the renmoney is available for use again.
10 people found this review helpful
Ify Ekechukwu
EKEMINI OKON
1 July 2022
Very awkward experience with this app. I funded my account two days ago. I got a successful deposit into my renmoney account message but when I opened the app, I didn't see my fund. I emailed them, no one has given me an explanation of what the issue was. It's been three days now oo. This app is a scam. Even to get a loan is a problem. Upon submitting my bank statement, it will still tell me I haven't submitted. Very bad experience.
Louisa Becca
8 July 2022
Renmoney is not the go to loan app if you need money. I applied for a loan for over 3 months now ever after proving all the necessary documents they requested for, I received nothing nor heard nothing. I spoke with the customer service a couple of times, they assured me that something will be done but nothing was done. They don't work.
Rock Eternal Model Schools
28 June 2022
I am not sure I can continue to deal with this app. It has really given me a very bad and frustrating experience. I was referred to sending my complaints through your mail, I did that and no response now for about 7 days, I tried to use your customer care service text on the app, that one would even stop responding at a point. I can't recommend your app to anybody owing to your lack of credibility and poor customer relations. I am leaving you guys for good.
Tobi Namzy
27 June 2022
This new update it's very hard to process, I can't log into my renmoney account, it's keep telling face verification failed, I have tried many times to open the account but it won't process. Do you have a backup up account I can used to pay back my loan. Because this new update it's really frustrating me..
3 people found this review helpful
Samuel Christian
20 June 2022
Sincerely,I really do not even know how or where to start from. Getting a loan is so damn complicated, from we are unable to process your request to we temporarily down try again. I've been trying to get a loan for almost 9months now and nothing is forth coming. The app is swift in response but customers satisfaction is key. Would have given a a star but the Finished work on the app is why I'm giving 2stars .. I'm really not happy after submitting all documents required. Still no progress!!!.
Fola Photography
21 June 2022
This face recognition worked after I uninstall and reinstalled…. The problem now is the app keeps crashing. I can't do anything. It doesn't last 30secs, it crashes on every start-ups.
8 people found this review helpful
The Application is very good and serve as a helping hand for the needy. Forward ever, backward never. But in the area of loan processing, Iet me suggest that the Company should let it be more faster because of emergency situation and the urgent needs of the people. Thanks and more blessings
Adeyemi Adebayo
I have been sending mail and chats. Yet , no response from your team. I am having issue paying off my loan. But I have been unable to . I just needed to reach your support team for help. But till now, no response from you guys. Too bad…..such a bad experience
Did you find this helpful?