Real Madrid Players Arrested Over Sex Video With Minor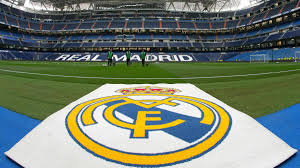 Authorities in Spain have detained three Real Madrid academy players in connection with distributing a sex video involving a minor.
The three Real Madrid players have not been named but the police and the Spanish club have issued separate statements on Thursday, September 14, to confirm the report.
A Guardia Civil police spokesperson said that the players, who are between the ages of 21 and 22, were detained at Real Madrid's training facilities after a complaint was made in Spain's Canary Islands earlier this month.
A fourth Real Madrid youth player was questioned by police about the event, but it was unclear at the time whether he would also face charges, according  to the spokesperson.
"They were detained on suspicion of distributing a video with sexual content involving a minor," the spokesperson said.
Online publication El Confidencial, which broke the news claimed that sources within the investigation reported that the main focus of the probe is a Real Madrid C player who reportedly recorded himself having sex with a 16-year-old.
According to the newspaper, the two other participants allegedly shared the video over WhatsApp without getting the lady's consent.
In reaction to the development, Real Madrid issued a statement that confirmed that the players involved in the scandal are playing for the club's third team, Real Madrid C.
The Spanish giants said they "have made statements to the Guardia Civil about a complaint about the alleged circulation of a private video via WhatsApp."
Their statement added, "When the club has detailed knowledge of the facts, it will take the appropriate measures."