President Tinubu To Attend G20 Summit In India To Promote Investments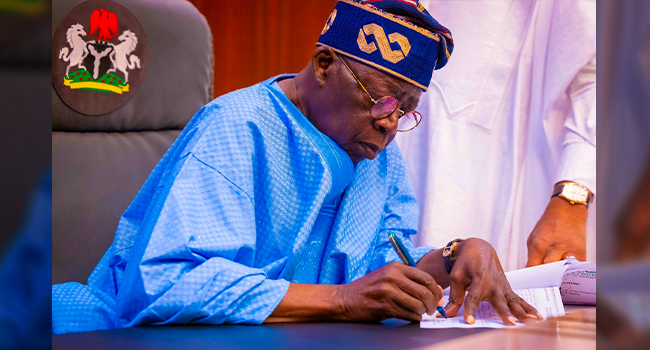 ABUJA (Reuters) – Nigeria's President Bola Tinubu plans to attend the G20 summit in India this month to try to promote foreign investment in Africa's largest economy and mobilize global capital to develop infrastructure, his spokesman said on Friday.
Tinubu has embarked on the country's boldest reforms in decades, which have been welcomed by investors. However, reforms have brought additional hardship to Nigerians already dealing with a cost of living crisis.
The country's main unions plan to go on strike next week and an stage an indefinite shutdown later this month.
"The focus of the summit will be heavily predicated on the urgent need to attract foreign direct investment … and to ensure that we are able to mobilize private capital from around the world toward the development of Nigeria's public infrastructure," Tinubu's spokesman, Ajuri Ngelale said in a statement.
The summit in India will hold on Sept 9 and 10.
Nigeria wants to encourage investments rather than rely on borrowing to create jobs, its finance minister said on Monday, as the new government tries to revive the West African nation.
Tinubu inherited a struggling economy with record debt, shortages of foreign exchange and fuel, a weak naira currency, inflation at a near two-decade high, skeletal power supplies and falling oil production due to crude theft and underinvestment.
Ngelale said Tinubu will meet leaders from Brazil, India, South Korea and Germany on the sidelines of the G20.
Tinubu also plans to meet Indian executives, including Jindal Steel and Power Company, among others, Ngelale said.
Airtel's Africa, owned by India's Bharti Airtel, is Nigeria's third-biggest listed firm.
Tinubu has called for more U.S. investment in his country after accepting an invitation by U.S. President Joe Biden to meet later this month on the sidelines of the United Nations General Assembly in New York.