Police uncover illegal gun factory in Lagos, arrest 2 suspects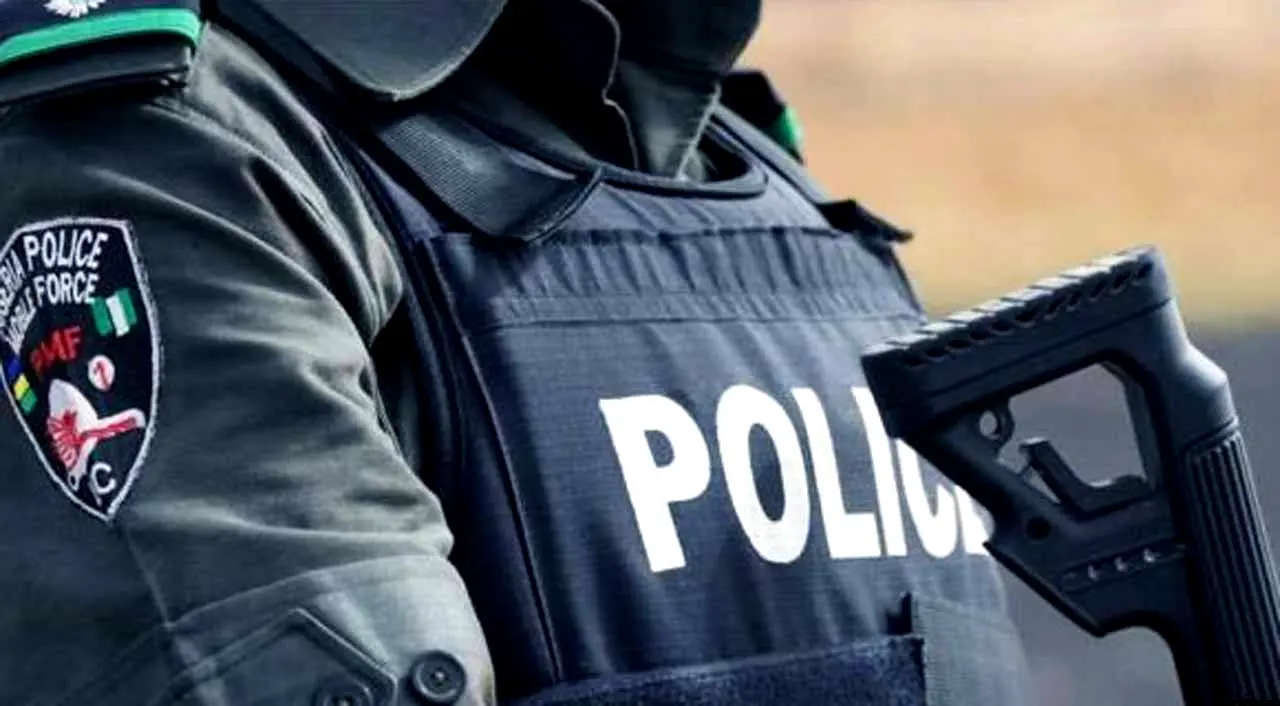 Operatives of the Lagos Police Command have arrested two suspects operating a factory for manufacturing of firearms for sale to criminals around Idata Village of Ibeju-Lekki area of the state.
Disclosing this to newsmen, the spokesperson of the command, SP Benjamin Hundeyin, said the factory was raided and the two suspects were arrested on Sept. 11, at about 4.00 p.m following a tipoff.
Hundeyin mentioned that items recovered from the factory include three single-barrel locally-made pistols, one double-barrel locally-made gun, one single-barrel locally-made gun, two single-barrel locally-made long gun, ten expended cartridges, twelve long pipes, two drilling machines, one gas cylinder, one vehicle and other fabricated tools.
The two suspects arrested for operating the gun factory were among 32 individuals in police arrested for alleged involvement in various criminal activities across Lagos State in the last one month, according to Hundeyin.
While parading some of the suspects at the State Police Headquarters in Ikeja, Hundeyin said the suspects were involved in adulteration of product, fabrication of firearms, armed robbery, stealing and cultism amongst others. He mentioned that within the period, 25 firearms, including a toy gun, 74 live cartridges, 12 expended cartridges and 12 long pipes were recovered from the suspects.
Hundeyin said other items recovered during the period were two drilling machines, one gas cylinder, one vehicle, fabricated tools, two daggers, one UTC axe, various charms and 251 adulterated wires.
He said that on Sept. 18, at about 2.30 p.m., operatives of the Command arrested a 27-year-old man, who disguised himself as a dispatch rider to vandalise vehicles by removing brain boxes and other parts.
Hundeyin also said that the police arrested a wanted suspected cultist and armed robber on Oct. 11, at about 11.45 p.m. at Yaba area, after killing a rival cultist.
He said through the suspect, six others were arrested in Ikorodu area with two locally made single barrel guns, one double barrel shot gun, three live cartridges, one dagger and different charms.
Hundeyin said one suspect, whose gang specialises in harassing, intimidating and extorting members of the public, in full military uniform was arrested on Oct. 2.
He said other members of the gang fled upon sighting the police.
The image maker said that all suspects would be arraigned at the conclusion of investigations.
Meanwhile, the command has directed all persons with illegal arms and ammunition to come forward and submit them without getting arrested or prosecuted.
The spokesperson said the directive was in compliance with the Inspector-General of Police directive to mop up arms and ammunition in the hands of non-state actors within their respective jurisdictions.
"The command will continue the clampdown on the illegal fabrication, sales, possession, and use of prohibited firearms in the state," Hundeyin said.