Peter Obi To Attend Imo LP Governorship Flag-off Campaign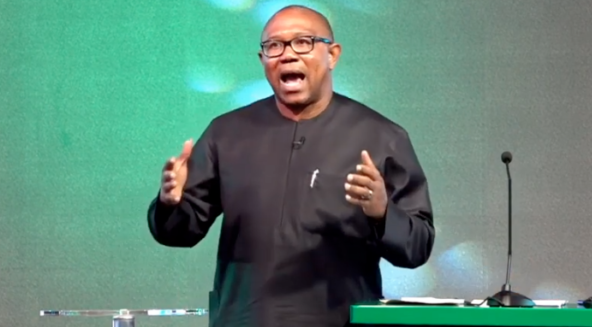 The 2023 presidential candidate of the Labour Party (LP), Peter Obi, is set to attend the flag-off of the party's campaign for the November 11 governorship election in Imo State.
The LP's governorship candidate in the state, Athan Achonu, made this known on Monday while briefing journalists in Owerri, the state capital.
He said the event would take place at the Kanu Nwankwo Sports Stadium in Owerri on Tuesday, adding that all was set to welcome Obi and the party's national leaders to the state.
The LP governorship candidate said party members and all supporters in the state were eagerly waiting for Obi's arrival in Owerri, on Tuesday.
Achonu said the flag-off would be attended by the Abia State Governor, Alex Otti, the national chairman of the party, Julius Abure, and other national officers and chieftains.
H said, "His Excellency, Mr Peter Obi, the governor of Abia State, our national chairman and other national officers of our party will be with us as we flag off our campaign for the November 11 governorship election in Imo State.
"Labour Party, of course, is the party to beat. We are prepared, and we have the support of the people, and it is our hope that we will sack the APC from the Government House."
Achonu said that the goal of the party was to run an issue-based campaign with the hope of unseating the All Progressives Congress government in the state.
Describing Obi as a transformational leader, Achonu, who was in the Senate in 2015, said the former Anambra governor inspired him to join the LP.
Achonu said he had the people's acceptance to defeat the state governor, Hope Uzodimma, urging the people to come out en masse to welcome Obi.