Ooni's wife, Queen Tobi Phillips addresses trolls for shunning Yoruba language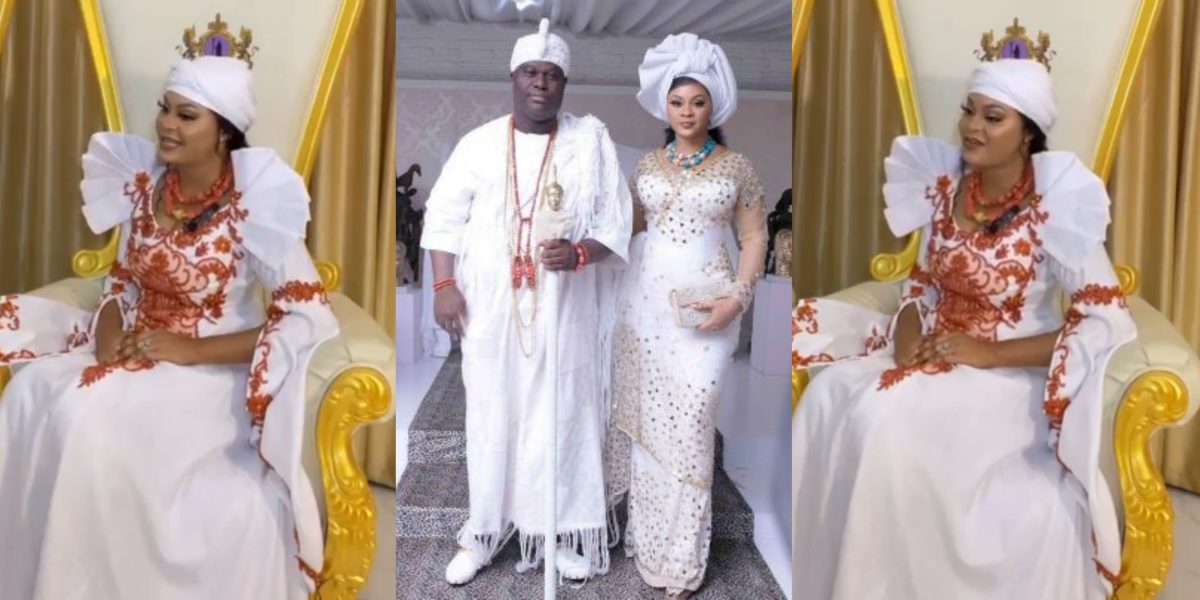 Queen Tobi Phillips, one of the wives of the Ooni of Ife, Oba Adeyeye Ogunwusi has finally addressed those trolling her for not speaking Yoruba.
The ex-beauty queen shut them down with a video of her speaking Yoruba in an interview with BBC Yoruba.
Queen Tobi stated that though she might not speak Yoruba as her default language, anytime she does speak it, she does it with the right tone.
"Good morning fam, hope your day is off to a great start. This is for those who's been trying to troll me about speaking Yoruba in my Previous Videos.
I may not speak Yoruba as my Default Language….but best believe whenever I do, I make sure to Speak it with the Right Tone".
Recall that last year, Olori Tobi Phillips opened up on how she met the monarch.
In an interview with TVC 'Your View', Olori Tobi Phillips, revealed that she was devastated when she couldn't get married to the Ooni because of some interference.
According to her, a mutual friend had introduced her to the monarch, and their chemistry kicked off. However, the two couldn't get married at that time because of many interferences, which was quite devastating.
In what seems like a message to those who believe she is with the monarch for money, Olori Tobi stated that she told herself she was going to marry for love.
She always promised herself that she will marry for love, hence, why she accepted to be the King's third wife.
Olori Tobi added that she saw some values in the monarch, which she has always wanted her future husband to have.