NDLEA Nabs Two With Firearms En Route Nasarawa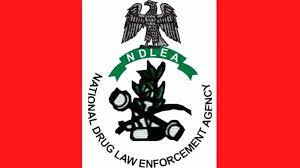 One Abdulrahman Sani and Ibrahim Usman, both in their 20s, have been apprehended for illegal firearm possession on the Keffi-Nasarawa Road, Editor reports.
The Nasarawa State Commander of the National Drug Law Enforcement Agency (NDLEA), Peter Onche-Odaudu, confirmed this while speaking at a press conference held earlier in Lafia, the state capital.
According to Onche-Odaudu, officers from the Keffi Area Command of the agency were engaged in routine patrols on the Keffi-Nasarawa Road on October 28, 2023. It was during one of these patrols that they conducted a standard stop-and-search operation on a commercial vehicle, where they nabbed the duo on their way to Nasarawa-Toto.
They were discovered to have a locally made pistol and one cartridge, which were concealed in a black polythene bag.
According to Onche-Odaudu, the suspects claimed they had received the firearm from an individual named Sani in Tashan Yaro, in Katsina State, with instructions to deliver it to a certain Babangida in Nasarawa Local Government Area of Nasarawa State.
The suspects were told that upon delivery, they would be rewarded with N200,000, to be divided between themselves.
"They acknowledged that they were aware that the firearm in their possession is illegal," Onche-Odaudu stated.
The NDLEA commander said the suspects would be transferred to the police for further investigation and appropriate legal action.
He further confirmed that at least four suspects have been transferred from NDLEA to the Nigerian Police Force due to the agency's effective collaboration with other security agencies.
"In support of this inter-agency collaboration, for example, between 2022 and 2023 alone, at least four suspects have been transferred from us to the Nigerian Police Force," Onche-Odaudu said.