Naira To Dollar: CBN Moves Against Dollar Speculators, Hoarders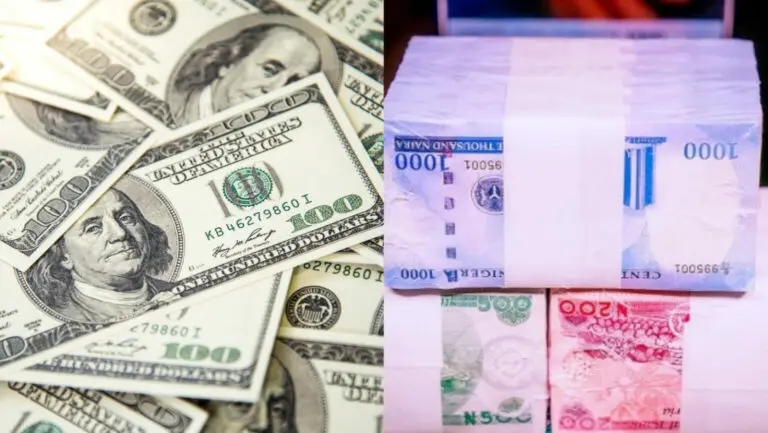 The Central Bank of Nigeria (CBN) has vowed to go after currency hoarders and speculators benefiting from the FX round tripping under the last administration and are currently fighting the system.
The politically exposed persons' activities are allegedly contributing to the depreciation of the naira against major foreign currencies.
The Editor reports that the government's efforts to stop the depreciation of the naira received a significant boost in the last two weeks when the naira appreciated significantly.
During the period, the naira appreciated, and many Nigerians were happy, with some commending the CBN for strengthening the naira. Those unhappy during the period were speculators and hoarders who lost a lot of money.
Surprisingly, on Thursday, the naira began to depreciate again. As a result, the government and the CBN felt the gap between the official and parallel markets was artificially induced by speculation and hoarding.
Speaking to The Guardian, a source in the apex bank said the speculators and hoarders are sabotaging the government's efforts aimed at stabilising the naira against the dollar.
"The FG did an excellent job with the naira given its recent appreciation. Speculators and hoarders, who are powerful Nigerians, are pushing back and sabotaging government's efforts. The government will go after them and deal with them decisively.
"Based on the intelligence at my disposal, the CBN has concluded that the depreciation is due to a pushback by speculators and traders," the source stated.
"Now, the CBN is focused on launching a campaign against speculators and hoarders else, the gains against the naira will be eroded if nothing drastic is done."
Also, the President, Association of Bureau de Change Operators of Nigeria (ABCON), Aminu Gwadabe, warned that the CBN was set to inflict pain on currency speculators.
He said: "What is happening in the market and the continuous naira rebound are the manifestations of the CBN double-edged sword measures of dollar liquidity injection and naira mopping through the instrumentality of interest rates hikes.
"It is a good development as it is (now) a great risk to speculate, hoard and substitute naira for other currencies.
"As we continue to observe developments, there is the need for caution in attacking the naira, as it all appears that the CBN has got the arsenal and the logic to continue to enshrine the success recorded."