Naira Scarcity: Drama As Kaduna Residents Shun El-Rufai's Order, Follow Buhari's Directive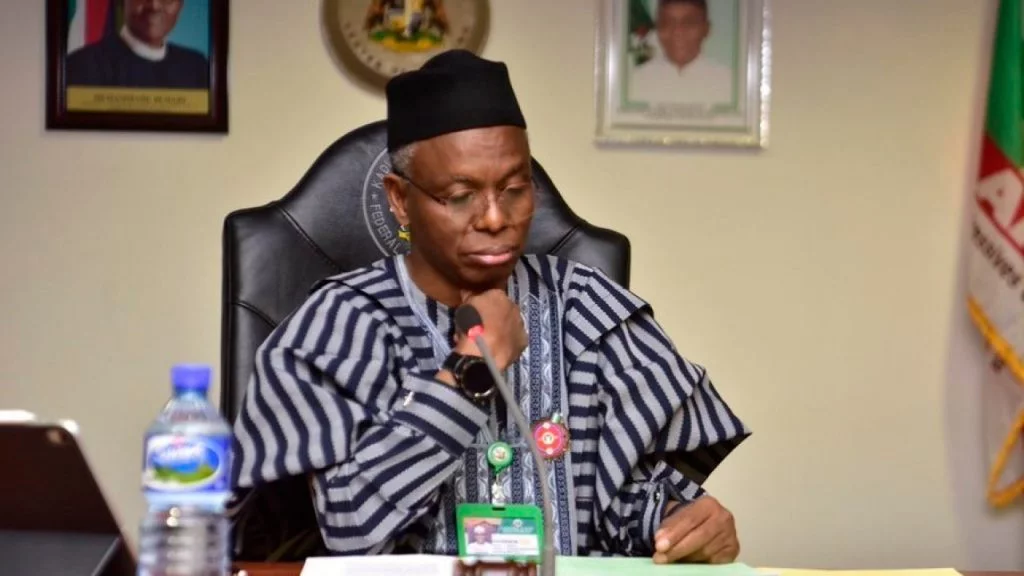 Governor Nasir El-Rufai's order on the usage of old N1000 and N500 notes has been rejected by residents of Kaduna State.
The Editor Nigeria recalls that President Muhammadu Buhari, during a nationwide broadcast on Thursday declared that only the old N200 notes and other lower denominations are acceptable for transactions.
He maintained that higher denominations seized to be legal tenders as given by the Central Bank of Nigeria (CBN).
However, while addressing his state people during a broadcast, Governor El-Rufai ordered them to continue to transact with old higher denominations against the directive of the President and the CBN.
According to him, the naira redesign policy, as introduced by the CBN on the consent of President Buhari, is a weapon schemed by some persons at the helm of power to frustrate the presidential ambition of the ruling All Progressives Congress (APC) candidate, Bola Tinubu.
El-Rufai, who said he and his counterparts from other states are worried about the suffering of the masses and are working to give relief to the people, tasked Kaduna State residents to continue to go about their businesses transacting with the old currencies banned by the apex bank.
However, some residents of the state who spoke with journalists during the weekend said they could not continue to accept the banned notes as directed by El-Rufai.
They noted that people don't accept the notes at the market nor can they buy petrol with them.
"I cannot collect the old N500 and N1,000 notes from passengers because l cannot use the same money to buy petrol or give it to the owner of the vehicle. I only know that it is only the N200 old note that is allowed to be used as directed by President Muhammadu Buhari," a bus driver, Mohammed Sani told Daily Trust.
He added, "If you go to the market, you cannot use the old notes to buy anything, neither will you accept the old notes from anybody because you cannot use it to transact any business."
A trader at the Kaduna Central Market, Alhaji Sale Musa, told newsmen that he cannot sell anything because most people do not have the money, adding, "Nobody is willing to use the old notes or accept it any longer for any business transaction."
He said that he would not be misled by the direction of El-Rufai, who, through a broadcast to the state's people, enjoined them to continue using the old naira notes for their business activities.
A banker who identified himself as George Stephen also explained that they are not authorised to receive old naira notes of N500 and N1,000 from customers.