Latest NPower News For Today Wednesday, 23 March 2022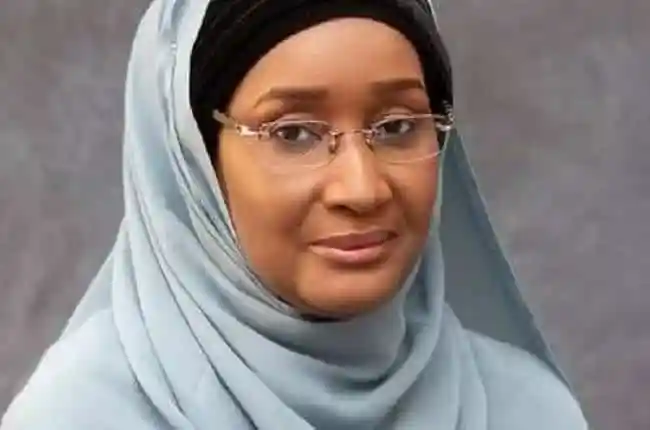 Latest NPower News For Today Wednesday, 23 March 2022 can be accessed below.
Latest NPower News For Today Wednesday 23 March 2022
Newsonline reports that NASIMS has revealed why it can't tell Npower January Stipend Exact Payment Date.
The Management of Npower Nasims via its social media channels have stated the reason why they Can't Tell the Npower January Exact Payment Date. Read details below!
Nasims Wrote:
Newsonline Nigeria will be updating you with the Links To Fill Nexit Business Plan Form For All States as provided by the training agency across the country that nexit applicants undergoing Training should ll. So keep reading!
Newsonline reports that the Federal Government on Monday inaugurated the NEXIT/CBN agri-business small and medium enterprises investment scheme for exited N-Power beneficiaries in batches A and B.
Minister of Humanitarian Affairs, Disaster Management and Social Development Sadiya Farouq, who inaugurated the scheme in Abuja, stated that out of the 467,183 trainees who indicated interest, 75,600 would participate in the first phase of the orientation programme…..READ MORE
Newsonline reports that the National Social Investment Management System (NASIMS), has announced the recommencement of Npower December stipend payment to Npower beneficiaries.
This online news platform understands that N-Power (Npower) is a scheme set up by the President of Nigeria, Muhammadu Buhari on 8 June 2016, to address the issues of youth unemployment and help increase social development…..
READ MORE
Newsonline reports that the Management of the Npower Nexit has confirmed that the Federal Government will Flag Off the Proposed CBN Nexit Business Loan Training Next Week. You recall that Npower discussion group earlier shared an update stating that the Nexit training will commence on the 14th of March 2022.
Newsonline will be discussing What FAQ Means On Npower Nasims Portal Dashboard. We noticed that a lot of you have been asking to know the meaning of FAQ added on the Npower beneficiaries Nasims portal pro le. So we decided to create this post to share more light on what FAQ entails. So read on!….READ MORE
Based on the questions that some of you who were recently Shortlisted for the Npower Supplement list has been asking regarding how to correct mistakes on your Nasims pro le, we have decided to create this post to share more light on what you can do. So read on!
Some of you claimed that your name on Nasims dashboard is mixed up and you needed to correct it, some of you also say that some documents uploaded on your pro le are m issing…READ MORE
NewsOnline understands that the news circulating by some individuals on social media stating that Npower has begun payment of 2 Month 60k Stipends out of the 3 months October, November, and December allowance owed beneficiaries.
The rumors begin circulating earlier on Friday 24th of December 2021 by some few persons. Nevertheless, some beneficiaries took the rumors as a great relief because they thought they will be paid to celebrate Christmas, but the payment never showed….Read More..
NewsOnline reports that the management of Npower Programme Nasims has given a new update regarding Payment Of Last Allowance To Non-graduate Npower Trainees.
According to Nasims, this is to bring to your notice that the last allowance for Power none graduate trainees currently undergoing training at different centres has been disbursed. While some accounts have been credited, be rest assured all qualified trainees will be paid.
As the training will gradually be rolling out, we wish you well in all your endeavours and implore you to make judicious use of the acquired skills, Nasims said…..Read More…