Latest Job Vacancy In Nigeria Tuesday, 8 March 2022
Latest Job Vacancy In Nigeria Tuesday, 8 March 2022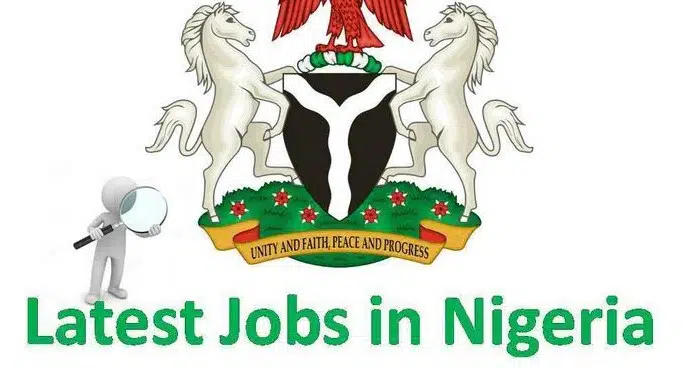 Latest Job Vacancy In Nigeria Tuesday, 8 March 2022 can be accessed below.
The Editor Nigeria has gathered the latest job vacancy available in Nigeria today. To apply, read the attached instructions or click the attached link to get details of the latest job vacancies for the specific job you are interested in.
NewsOnline reports that Binance is the global blockchain company behind the world's largest digital asset exchange by trading volume and users, serving a greater mission to accelerate cryptocurrency adoption and increase the freedom of money for people around the world.
NewsOnline reports that Jumia is Africa's leading internet group, with already over 3,000 employees in more than 20 African countries and huge successes such as Jumia, Jumia Travel, Jumia Food, Jumia Deals, Jumia House, Jumia Jobs, and Jumia Services. It is led by top talented leaders offering a great mix of local and international talents and is backed by MTN, Millicom, Rocket Internet, Axa, Orange, Goldman Sachs & CdC
In over 50 years of operations, Sterling Bank (formerly NAL Bank) has evolved from the nation's pre-eminent investment banking institution to a fully-fledged commercial bank; and completed a merger with 4 other banks – Indo-Nigeria Merchant Bank, Magnum Trust Bank, NBM Bank and Trust Bank of Africa – as part of the 2006 consolidation of the Nigerian banking industry. Sterling Bank Plc originally incorporated in 1960 as Nigeria Acceptances Limited (NAL).
NewsOnline reports that Jet Airways has moved a step closer to its relaunch following an announcement to hire trained pilots for immediate joining. The job advertisement on Twitter is likely to make many pilots, many of whom have either lost their job or are looking to change airlines, happy.
The latest communication from Jet could also be seen as an indication that the carrier is gradually overcoming teething problems as it gets ready to restart operations.
The government of Anambra State of Nigeria has announced vacancies in two Public Schools adopted by a renowned Organization. The schools are in the heart of Awka Capital territory.
The organization is willing to employ suitable candidates for the said school in the position below…..READ MORE
NewsOnline reports that these British Council Job Recruitment Positions are available till deadline on British Council Career Vacancy Portal. The British Council is the UK's international organisation for cultural relations and educational opportunities. We create friendly knowledge and understanding between the people of the UK and other countries. We do this by making a positive contribution to the UK and the countries we work with – changing lives by creating opportunities, building connections and engendering trust….READ MORE
NewsOnline reports that the Shell Recruitment 2022 portal is currently open for Careers & Job Vacancies (8 Positions).
NewsOnlinereports that the MTN Nigeria recruitment 2022 Portal is open till the deadline.
NewsOnline understands that the Nigerian Content Development and Monitoring Board (NCDMB) was established in 2010 by the Nigerian Oil and Gas Industry Content Development (NOGICD) Act.
NCDMB is vested with the mandate to make procedures that will guide, monitor, coordinate and implement the provisions of the NOGICD Act signed into law on April 22, 2010.