Lagos 2023: Mercy Johnson under fire for endorsing Governor Sanwo-Olu for second term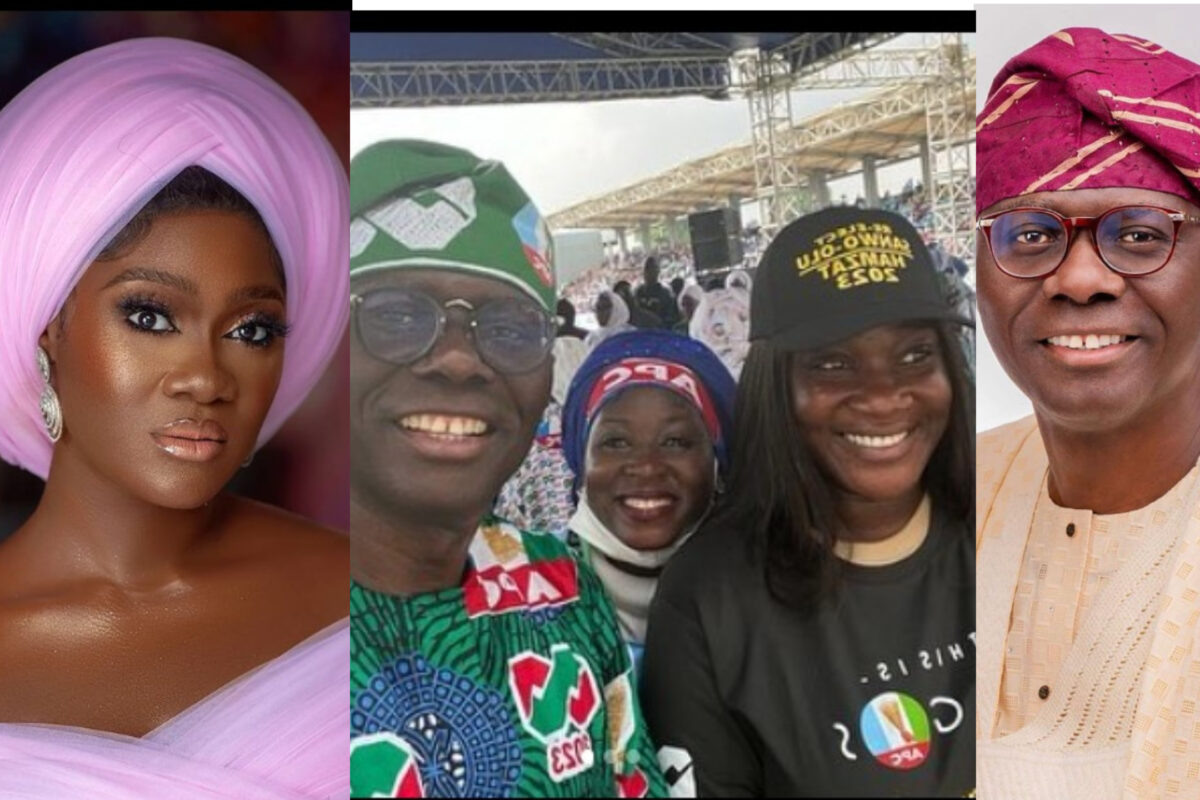 Nollywood actress, Mercy Johnson-Okojie have come under heavy fire after she publicly endorsed Lagos State Governor, Babajide Sanwo-Olu for a second term.
The 2023 gubernatorial election is around the corner and everyone has been canvassing for their choice of candidate in Lagos State.
Taking to Instagram minutes ago, Mercy Johnson shared a scorecard of the sitting Governor who is seeking re-election to retain his position. According to the scorecard shared by the mother of four, Sanwo-Olu has performed excellently well in healthcare, culture & entertainment, road construction/rehabilitation, environment, food, education and technology sectors.
Captioning her post, she wrote: "This is why my choice is Governor Babajide Sanwoolu; His efforts that have improved healthcare, women's development, transportation, entrepreneurship, education, and infrastructure in Lagos State.
"Key points for me include the handling of the Covid 19 pandemic, entrepreneurship support and all the work behind the scenes helping women who have been victims of domestic violence to supporting their entrepreneurship.
"His results can be seen and measured. Yes, there is still a lot of work left to do, I believe in my heart that he can and will do as he says".
Fans took to Mery Johnson's comments section to blast her for supporting Sanwo-Olu. Many questioned why she didn't show off the president-elect the same way she is showing off her governorship candidate. Others told her to ask the governor who gave the orders at 2020 Lekki-Toll gate massacre.
One Debby Footies wrote: "That's your choice. But I want you all celebrities to know that without "us" the citizens that support you, you guys are NOTHING. If you really love us and appreciate us, how hard is it for you guys to at least support the candidates that care for us and will treat us well??
Most of y'all care about only your pockets… because of course, you can leave the country at any time.
May the lord judge you all."
9ja food spark wrote: "It is the transportation for me abeg we wey dey road no see any improvement for transportation for Lagos…..He reach election they reduced bus far by half I don't get it……..Madam we don know your choice it's Ok we don't need further explanation on the achievement…..all of a sudden everything looks like it's working in Lagos under 2 wks."
Tianan Ambrose wrote: "Aunty get sense she no gree campaign for their Presidential candidate because she no wan make her husband fail,as Oga don win she don get moral"
Legend Foods wrote: "Mama u re only permitted to campaign for ur husband dat u trust and he won..pls don't choke mouth for dis one,I know say na ur husband party em belong but……ejoor"
Eloghene wrote: "Please go and check the state of general hospitals first before you start campaigning for him. Sanwo did absolutely nothing in Lagos. And Covid 19 pandemic was a joint effort. It can't be attributed to him alone. The educational system is even worst, let's not even go there. Thank you ma"
Freedom wrote: "Who gave the order? The man you are campaigning for came out and said they didn't record any casualty …what about the palliative?"
Lariana wrote: "Who gave the order 20-10-2020??? Gurl please get it together if no good answer."
Godssy wrote: "What happened to Anty funke? Thought you guys are paddy😢"
Uche wrote: "SANWOOLU has only worked immensely well just this week in the entire 4 years and I score him this high because in just one week…….. you know the rest and you know why 😄😄😄"
Mimi Sparks wrote: "Aunty no dey put mouth for wetin no concern u, ur husband don win. Go cook food for am and leave Lagosians to decide."
Olori Izzy wrote: "Which Transportation, same BRT they murdered a young girl in and case died, plenty one chance cases and kidnapping….which healthcare, general hospitals or health centres, do you use them? Which Education, public schools abi do your children go to public schools, will you let them? Youth were killed under his watch on 20.10.20 abi you don forget and he denied it…anyway he is your choice and that's ok.