JAMB Results for 2022 UTME Candidates – Monitoring Thread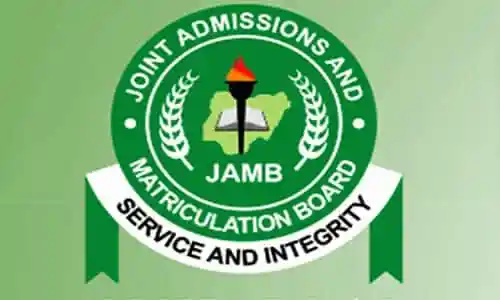 Many applicants who took part in the ongoing 2022 UTME are keen to know when JAMB  results will be released.
Last year, each day's exam results were available within 48 to 72 hours.
We don't know for sure if JAMB intends to maintain things the same this year.
Whatever the case may be, this thread will assist us in keeping track of the outcomes of the 2022 UTME.
When the results are released, JAMB may or may not make an official announcement.
As a result, this will be the best way to find out when the results are available.
As a result, we encourage candidates to notify us via email, SMS, official site, or other methods whether they have received their results, as well as WHAT DAY THEY WROTE, so that other candidates can check theirs as well.
We will also notify you whenever JAMB makes any formal announcements on this.
some Thread from candidates:
* According to one of the Jamb supervisors at a centre located in Edo state , he said  JAMB may decide to release all result at once. maybe 18th of may which is a day after everyone has written.
* why some are eager to know their JAMB score others are relaxed because according to some candidates, the Jamb questions were very simple and easy to answer.
* some candidates also did complained that they had challenges which were not attended to; which is slow network issues. so if you are yet to sit for your exam, once you get into the hall focus on the questions you know immediately so as you can cover the easy part of the exam before network problem starts.
CONDIDATES EXPERIENCE AND CHALLENGES
*MY SYSTEM LOGGED OFF BEFORE I FINISHED AND I'M JUST PRAYING THAT THE 162 QUESTIONS I ANSWERED WOULD BE ENOUGH
*IN OWERRI CENTRE NEAR LABOUR HOUSE OR SAGA SUITS TODAY 7AM SET STARTED 11AM AND WE 9AM STARTED LATE 2PM. IMAGINE, NIGERIA AND PUNCTUALITY
*MY FRIEND WAS SUPPOSED TO WRITE ON TUESDAY, YESTERDAY BY 7AM IN A PARTICULAR CENTRE IN OWERRI EVEN AFTER THUMBPRINTING AND INPUTTING THEIR REG NUMBERS THE CANDIDATES WERE ASKED TO LEAVE THE HALL AND COME BACK THE NEXT DAY ONLY TO FACE THE EXACT SAME THING
*I  AM OPTIMISTIC ABOUT MY RESULT.I PRAY I SCORE WHAT I AM EXPECTING
*THE RESULT CHECKER PORTAL ISN'T OPEN YET SINCE THE RESULTS WON'T BE OUT UNTIL 18TH OF MAY