Insecurity: Lawyers' Alert launches community policing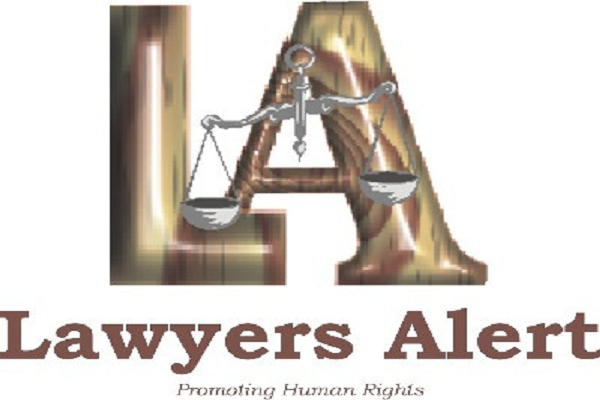 Lawyers' Alert, a Non Governmental Organisation, recently launched and inaugurated a Community Policing Project at Dumis Pacis Centre in Katsina Ala, Benue State.
Addressing stakeholders at the event, Lawyers' Alert Director of Programme, Romy Mom explained that the organisation was formed in 2002 and that it comprises lawyers and other professional bodies that are committed in fighting the cause of human rights, social justice as well as equality for all people in the society.
Mom explained that the NGO has undertaken so many projects in Nigeria and parts of Cameroon, saying it has impacted over ten thousand people either directly or indirectly.
The human rights activist further explained that the organisation's mission in Katsina-Ala was to help restore security and peace in the grassroots communities which have deteriorated over the years, by integrating the community with the police and other security agencies. This, he said they wish to do by creating awareness, launching and inaugurating a steering committee.
He said the choice of Katsina Ala as target point was as a result of the incessant cases of insecurity recorded in the area over time, adding that the success of the project will prompt the organisation to extend her tentacles to other volatile areas of the state.
Responding on behalf of the traditional council, the Ter Katsina Ala, HRH (Dr.) Benjamin Fezan Wombo who was represented by the Ag. Mue Ter Ipusu, Tyoor Bernard Ornguga Ayolove, commended the NGO for staging such a wonderful programme, stressing that it was coming at the right time. He called on all stakeholders to embrace the programme in totality.
On his part, the Bishop of Katsina-Ala Diocese, Most Revd Dugu applauded Lawyers' Alert for bringing a most welcomed project particularly as it came at the time it is highly needed to restore peace and security.
Represented by Revd Fr. Joseph Torhor, Bishop Dugu frowned at the lack of confidence and sincerity on the part of the security agencies and challenged them to restore the dignity of the force.
The Divisional Police Officer, Katsina Ala LGA, thanked members of Lawyers' Alert for bringing such purposeful programme to the community, while calling on traditional institutions to assist security agencies in fighting insecurity in their respective domains.