Imo Poll: PDP demands Gov Uzodinma's disqualification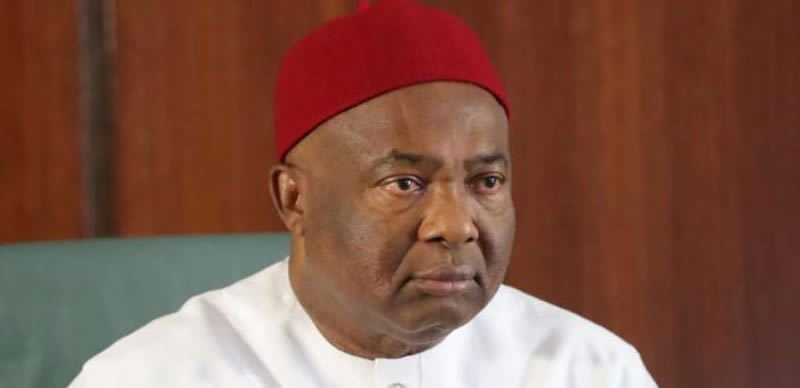 Less than 24 hours to the Imo State governorship election, the Peoples Democratic Party has asked the Independent National Electoral Commission to disqualify the candidate of the All Progressives Congress, Governor Hope Uzodimma.
The PDP, in a statement by its National Publicity Secretary, Debo Ologunagba on Friday said Uzodimma should be disqualified for allegedly sponsoring a video against its candidate in a bid to mislead the people of the state.
A viral video circulating on social media on Thursday claimed that the PDP's candidate, Sam Anyanwu, has asked his supporters to vote Uzodimma.
Ologunagba, who said Anyanwu is not deterred but set for victory,  described the video as fake and berated Uzodimma for allegedly resorting to a last-minute underhand method to get the PDP's candidate out of the way.
He said it was alarming that the makers of the fake video attempted to make Nigerians believe that it was a news production of the TVC.
He commended the courage of the management of TVC in immediately disclaiming and condemning the fraudulent use of the TVC name, logo, and inscription in an attempt to deceive the people of Imo State and ascribe legitimacy to the fake video.
The PDP restated that Anyanwu is very much in the governorship race and urged the people of Imo State to disregard the said video.
It stated "If there is anybody that should withdraw from the race, it is Governor Uzodimma, who has amply demonstrated that he is not ready to contest in a peaceful free, fair, and transparent election.
"The PDP calls on INEC to disqualify the APC and Governor Uzodimma as their reported involvement in producing and circulating the fake video constitutes a gross violation of the provisions of the Electoral Act, 2022, the Nigerian Criminal Code and Cyber Crime Law.