I'm Shocked Atiku Went This Far on Tinubu's Chicago Certificate – Jamiu, MKO Abiola's Son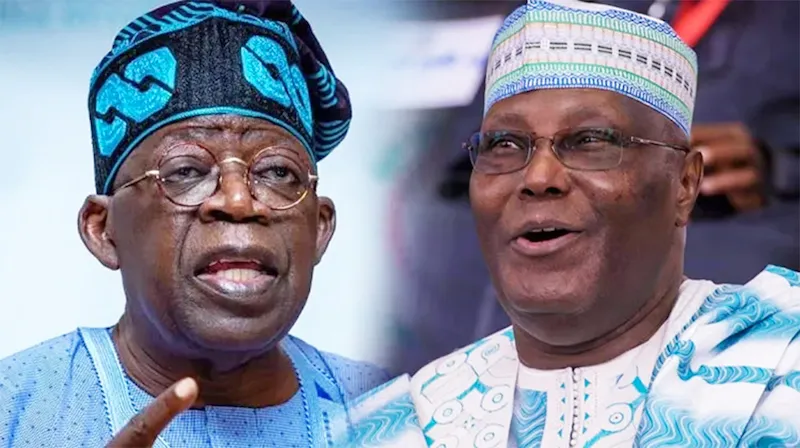 Alhaji Jamiu Abiola, the son of the late Chief MKO Abiola and Special Assistant to the President on Special Duties, Office of the Vice-President, expressed his surprise at the extent to which the controversy surrounding President Bola Tinubu's academic records has been taken by the Peoples Democratic Party (PDP) Presidential Candidate, Atiku Abubakar.
THE EDITOR  NIGERIA reports that Abiola made the disclosure in a recent conversation with The Punch Newspaper.
When asked about the unfolding situation, Jamiu Abiola responded, saying that the opposition is making up an issue that doesn't exist, thereby exaggerating it
He said, "The opposition is concocting a non-existent issue and exaggerating it. The crucial fact is that the university has confirmed the President's graduation from there with high honours, a source of pride for Nigerians. It's not a slap on their faces. President Tinubu applied to the university as a male and graduated as a male with outstanding grades. Nigerians are more concerned about how he transformed Lagos into a model state with a robust master plan. They expect him to achieve the same for Nigeria as a whole. People voted for him because of his Renewed Hope Agenda and his realistic plans to address real problems in the country."
Responding to the question of whether President Tinubu should resign due to the controversy, Jamiu Abiola stated, "The President will never resign because that would be disastrous for Nigeria. It would be even worse than the June 12 crisis, given that he is the sitting President actively exercising his executive powers for the benefit of Nigerians. Asking him to resign is like asking a mother to return her children to her womb. I'm deeply disappointed in the opposition for taking this matter so far, even pursuing it in American courts when they had no substantial case. It's absurd. They seem to forget we have courts in Nigeria. It raises questions about why they want to lead a country they seem to lack faith in. It's disheartening to see Vice-President Atiku, who once supported my father, involved in this. It reminds me of the conspiracy when Sani Abacha's government sued the State of New York over naming a corner after my late mother, Alhaja Kudirat Abiola. May her soul rest in peace."
It's worth noting that Atiku had obtained Tinubu's education records from Chicago State University (CSU) through a court subpoena, which revealed discrepancies between the certificate submitted to INEC by Tinubu in 1979 and the certificates issued by the university that year.
Under oath, the CSU Registrar could not authenticate the certificate presented by Tinubu to INEC, leading to assumptions by many that the Nigerian leader may have forged his certificate.