Court Orders Lagos To Account For N10bn COVID-19 Fund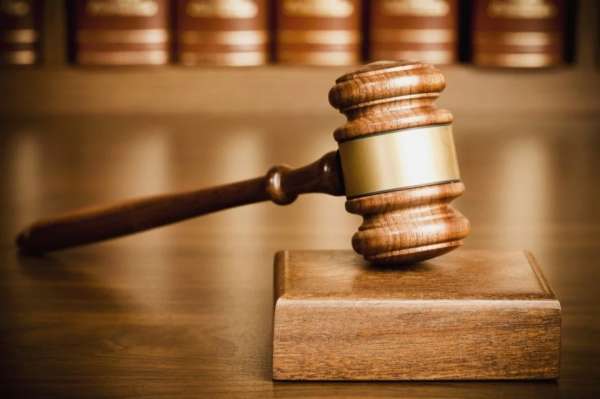 Justice Tijjani Ringim of the Federal High Court, Lagos, has made an order of mandamus, compelling Lagos State governor, Babajide Sanwo-Olu, and the Lagos State government to give an account of the N10 billion released to it by the federal government as COVID-19 fund.
He granted the order while delivering a ruling on an ex parte motion filed by Olukoya Ogungbeje, an Executive Director of Coalition for Good Governance in Nigeria, but argued by and moved by Michael Ogunjobi.
Ogungbeje had in a July 17, 2020 letter as acknowledged by the respondents on July 21, 2020 requested the information.
The court declared that the refusal of the governor and the Lagos State government to furnish the applicant with the information was a flagrant violation of the provisions of the Freedom of Information Act 2011.
The judge however ordered Ogungbeje to file a written undertaking for the cost in the event that the orders ought not to have been granted.
Ogungbeje stated that on July 13, 2020, doctors in Lagos embarked on a warning strike action based on issues ranging from non-payment of allowances, welfare packages and other sundry issues in connection with services rendered in relation to the COVID-19 incidence.
He said residents in Lagos, including himself, found it difficult to access the government-owned hospitals.
He also stated that palliatives distributed by the respondents to residents were grossly insufficient and inadequate to justify the huge intervention funds.
Meanwhile, a study carried out by the Human and Environmental Development Agenda (HEDA) Resource Centre has revealed that more than 50% of Lagosians were unaware of the budgetary provision in the state.
Speaking in Lagos at a public presentation of the organisation's report on leadership approval rating, Chairman of HEDA, Olanrewaju Suraju, said about 40% of Lagosians believed that the state government needed to make tremendous improvements in critical sectors such as education, infrastructure, health and security, stressing that only 5% of respondents expressed satisfaction with the overall performance of the government.
Olanrewaju added that the survey which was conducted between January 19 and 21 sought to shine a spotlight on different sectors of government with a view to gaining insight into peoples' perception of the government as well as measuring peoples' expectations of government.
He called on the Lagos State government to cultivate a more flexible and participatory process in managing and administering the affairs of the state.