Breaking! Wike Declares Support For Bola Tinubu Position On Naira Swap Policy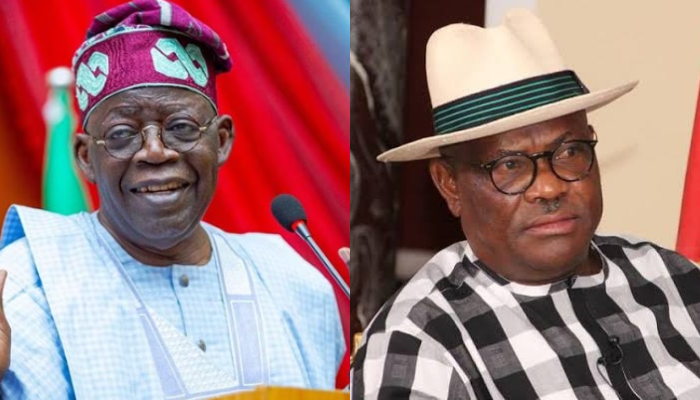 He stated this while speaking at the official presentation of the letter of his nomination for the "award of Independent Man of the Year 2022," by the management of Independent Newspapers at the Government House, Port Harcourt, on Tuesday.
The Governor said the CBN policy has worsened the living condition of the poor in Nigeria, stressing that government and its agency like the CBN are not to inflict hardship on the masses but alleviate it.
In a statement by his Special Assistant, Media, Kelvin Ebiri, Wike called on the Buhari-led federal government to urgently ameliorate the condition of the people.
"We are in a difficult situation now. It doesn't matter what anybody may say. The truth must be told at all times. Nigerians are suffering now and as a people we owe that responsibility to cushion the level of hardship that Nigerians are facing, we are not to worsen the situation," he said.
He added: "Nobody says, and let it be on record that there is nothing wrong with redesigning our naira. What we are saying is the implementation will not help, rather it will aggravate the condition that people face, particularly the poor people."
According to the Rivers Governor, he is opposed to the naira swap policy because it is political.
Wike said it was regrettable the CBN had failed to emulate the global best practice in its implementation of the naira swap policy.
He explained that ideally, the CBN should have allowed the old notes to be in circulation with the new notes for at least one year before they are completely phased out.
The Editor Nigeria recalls that the Presidential flagbearer of the All Progressive Congress(APC) had earlier expressed his views about the Naira swap policy of CBN saying it's politically-motivated.