Breaking: Osun Election: Why I jumped queue to vote – Adeleke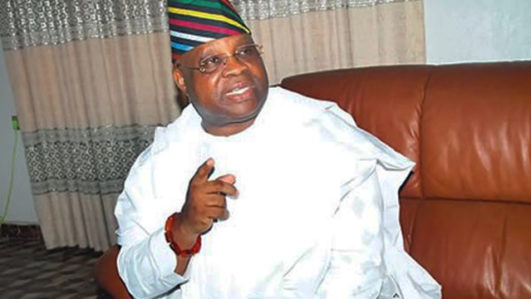 The Peoples Democratic Party (PDP) governorship candidate in Osun State, Ademola Adeleke, has said he jumped the queue on Saturday to exercise his franchise 'because the people loved him'.
The Editor Nigeria reports that Adeleke is attempting to upstage Governor Gboyega Oyetola (All Progressives Congress) in Saturday's election.
He cast his vote at Unit 009, Ward 02, Abogunde/Sagba, Ede North in Osun state.
Asked by newsmen why he jumped the queue, he explained: "It was the people that invited me to come forward and cast my ballot. They asked me to step forward and go the front."
On if that is how he will continue without "regard for the common man" when he gets to the office, he replied: "You can see me; I love my people. And that will not stop when elected."