Breaking! #NigeriaDecides: Buhari In Trouble For Flouting Electoral Law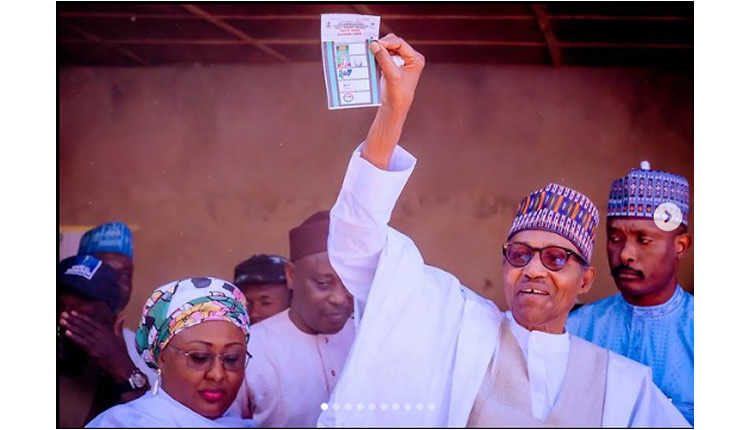 Some lawyers on Saturday faulted the open display of ballot papers by the President Muhammadu Buhari and the Benue State Governor, Samuel Ortom, after casting their votes for their preferred candidates.
They stated that though it was wrong for the President and the governor to openly engage in such an act, it would not affect the election results.
The President whose second term ends on May 29, 2023, voted in Daura, Katsina State, during the presidential and National Assembly elections.
He displayed the ballot paper to show he voted for his party; the All Progressives Congress' presidential candidate.
Also, Ortom was said to have openly displayed his ballot paper to show that he cast his vote for the Labour Party presidential candidate.
One of the lawyers, Mr Babatunde Fashanu, SAN, said that the President's act was wrong because the exercise was secret balloting.
Fashanu said, "It's a secret balloting, you are supposed to go there, do your voting in secret and drop the paper and nobody is supposed to see who you voted for.'