Breaking! INEC Says Election Will Not Hold In 240 Polling Units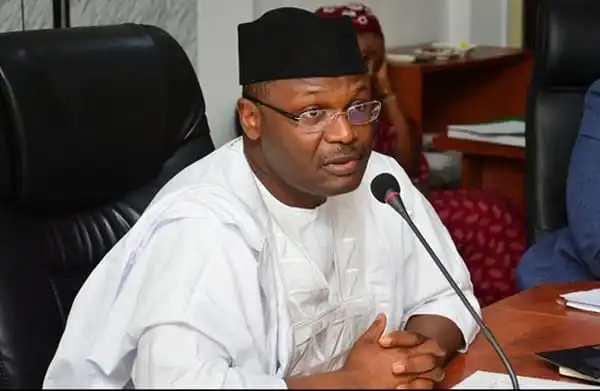 No fewer than 240 polling units have been identified as locations where the forthcoming election 2023 election won't hold.
The Editor Nigeria reports that the Independent National Electoral Commission (INEC) has said that election will not hold in 240 polling units because there are no registered voters.
The INEC Chairman, Prof. Mahmood Yakubu made this revelation on Monday at a meeting with leaders of political parties.
The development is coming barely 12 days before the forthcoming general election.
The INEC boss revealed that polling units where elections will not hold include ones from Edo, Kwara, Rivers and Zamfara States to 38 in Imo State which has the highest.
He said with the exception of the 240 polling units, the election will take place in about 176,606 polling units across the country.
Yakubu at the meeting also warned party agents against fighting on the day of the election to avoid any confusion.
INEC Asked To Tackle Challenges Ahead Of Polls
Following what the INEC described as a successful mock accreditation, a call has gone out to the commission to address the challenges from the exercise in order not to disenfranchise some Nigerians.
It was gathered that an election monitoring group identified as Yiaga Africa called on INEC, over the weekend, to look into the challenges that were identified from the mock accreditation exercise that was held on February 4, 2023.
According to the group, challenges witnessed in the mock accreditation can disenfranchise people on Election Day.
The Executive Director of Yiaga Africa, Samson Itodo said the underlying challenges with relocating voters to new polling units without notice to the voters by INEC was part of the challenges identified.
The Editor Nigeria reported on Saturday that YIAGA Africa scored the Bimodal Voter Accreditation System (BVAS) devices to be used in the conduct of the forthcoming election by INEC 98%.
It was gathered that YIAGA Africa in its published findings on the mock accreditation exercise recently conducted by INEC revealed that the BVAS functioned properly in 98% of polling units, while it malfunctioned in 2% of places where the hitches were fixed.
The report was said to have identified the issue of missing names on the voters' register as a major challenge faced during the exercise.