Breaking! Hoodlums Attack NNPP Presidential Candidate,Kwankwaso Supporters(Photos)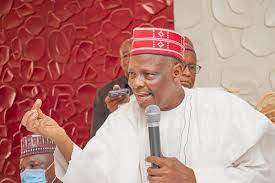 Political thugs on Thursday attacked the supporters and vehicles of the New Nigeria Peoples Party (NNPP) in Kano State.
The Editor Nigeria News learnt that the incident happened at Na'ibawa-Zaria road in Kano.
The supporters were attacked while on their way to Kwanar Dangora on the outskirts of the city to receive the presidential candidate of the party, Rabiu Kwankwaso.
Kwankwaso was on his way to Kano State for the grand finale of his presidential campaign rally.
The political thugs on Thursday attacked at least ten vehicles, while several others have been burnt.
An eyewitness who narrowly escaped the attack, Tasiu Lawal in a chat with Daily Trust said he flew through the trunk of the vehicle he was in.
He said, "I narrowly escaped. Alhamdulillah. We were told that they (the thugs) were there waiting for us, so, we waited at Na'ibawa and made sure we were many before proceeding.
"Unknowingly, they came from all angles and attacked us. They started attacking us, including women, with machetes."
Security agents, including soldiers, police, and men of the Nigeria Civil Defence Corps have been deployed to the scene.
The attack is coming hours after presidential candidates signed a second peace accord in Abuja.
See pictures from the attack below: