Breaking: Dollar To Naira: Fitch Ratings says the naira will continue to weaken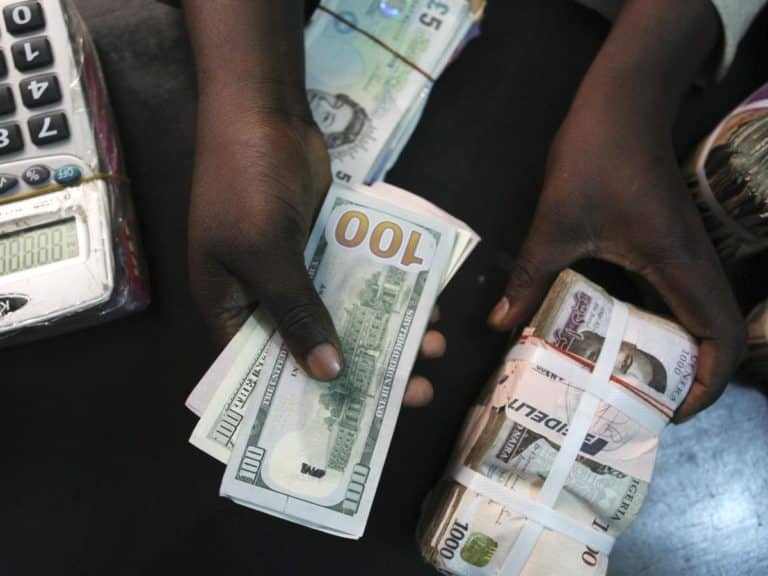 Credit ratings and research firm, Fitch Ratings Inc., has said the naira will continue to depreciate against the dollar as the increasing disparity between the official and parallel exchange rates of the Nigerian naira suggests that the government is struggling to stabilize the currency,
As of Wednesday, the naira was quoted at over 1000 to the dollar in the parallel market, as reported by Umar Salisu, a foreign exchange operator in Lagos, the country's commercial centre speaking to Bloomberg.
In contrast, the official exchange rate on the FMDQ, a Lagos-based currency trading platform, stood at 745.19 naira per dollar, representing a 26% difference.
Performance of the naira in recent times
Over the past two weeks, the naira has significantly weakened in street trading due to the central bank's reluctance to increase the supply of US dollars in the official market, where currency rates have been highly volatile.
On Wednesday, non-deliverable contracts for the naira, set for a three-month period, reached a record high of 821.38 per dollar.
The newly appointed Governor of the Nigerian central bank, Olayemi Cardoso, who received confirmation from lawmakers last week, has not yet signalled his policy direction.
Effects of recent reforms on the naira
Fitch Ratings highlighted the widening gap between the official and parallel market rates as an indicator of the challenges in maintaining exchange-rate liberalization and suggested the possibility of further devaluation in an emailed statement.
Nigeria, Africa's most populous nation, allowed its currency to depreciate by 40% against the dollar in June as part of reforms aimed at attracting foreign investment to stimulate its struggling economy. However, after a brief convergence of official and parallel rates, the gap began to widen again in August due to insufficient official dollar supply, as noted by Fitch Ratings.
Prior to Nigeria's currency reforms, the difference between the official and parallel market rates had reached as high as 70%.