Breaking! 2023:Labour Party Releases Legal Team To Challenge Election Result(FULL LIST)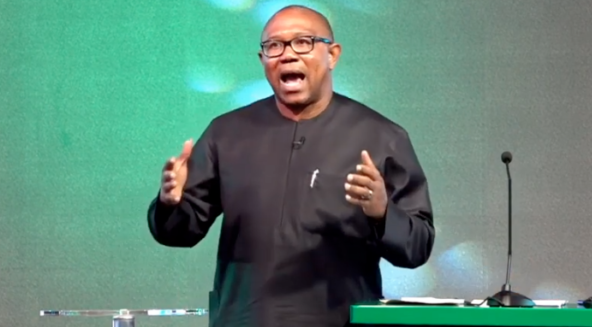 The Editor Nigeria recalls that the Independent National Electoral Commission (INEC) declared the All Progressives Congress (APC) presidential candidate, Bola Tinubu, as the winner of the February 25 presidential election.
According to the INEC Chairman, Professor Mahmood Yakubu, Tinubu scored a total of 8,794,726 votes, to defeat 17 other candidates who took part in the election.
However, LP Presidential candidate, Peter Obi, and his Peoples Democratic Party (PDP) counterpart, Atiku Abubakar, have challenged Tinubu's victory at the Presidential Tribunal.
In a statement on Monday, the spokesman of the LP Presidential Campaign Council, Tanko Yunusa, said the legal team is a 60-member team that will challenge the presidential election results at the tribunal.
According to Yunusa, the legal team is headed by a Senior Advocate of Nigeria, Dr. Livy Uzoukwu, and supported by other senior lawyers.
Below are the names of the lawyers to represent Obi at the tribunal.
Dr. Livy Uzoukwu (SAN)
Chief Awa Kalu (SAN)
Dr. Onyechi Ikpeazu (SAN)
P.I.N. Ikwueto (SAN)
Chief Ben Anyachebe (SAN)
S.T. Hon (SAN)
Arthur Obi Okafor (SAN)
Ik Ezechukwu (SAN)
J.S. Okutepa (SAN)
Dr. Mrs. Valerie Azinge (SAN)
Emeka Okpoko (SAN)
Alex Ejesieme (SAN)
Olumide Ayeni (SAN)
Olalekan Ojo (SAN)
Audu Anuga (SAN)
Prof. Agbo J. Madaki  (Esq)
Nguemu Uja, Esq
Dayo Ashomibare, Esq
F. N. Ogbe, Esq
Precious Amukpo, Esq
David Agashua, Esq
Michaelson L. Hon, Esq
Olusola Ebisemi