"Bola Tinubu has killed your protest votes" – Igbokwe attacks Peter Obi supporters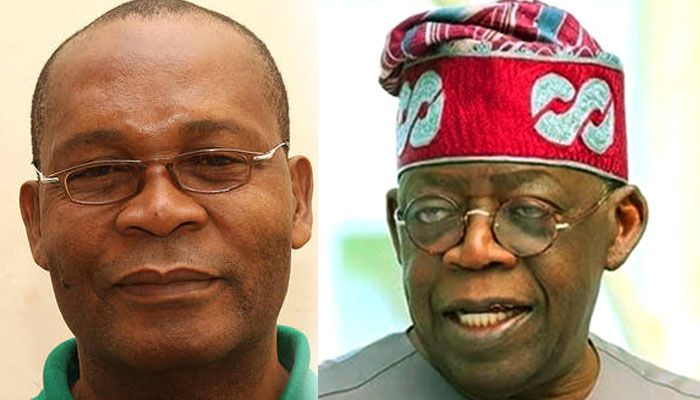 Joe Igbokwe, the Special Adviser to Governor Babajide Sanwo-Olu on Drainage and Water Resources, on Saturday said the president-elect, Bola Ahmed Tinubu, has "killed ethnic and religious politics in Nigeria".
THE EDITOR NIGERIA reports that according to Igbokwe, ethno-religious politics "will fizzle out soon".
Igbokwe, who was the spokesperson of the All Progressives Congress (APC) in Lagos State for a long period of time, came into political prominence after Tinubu appointed him when he was governor of Lagos.
Although Tinubu left government in 2007, every other Lagos State governor till date has appointed Igbokwe into its cabinet.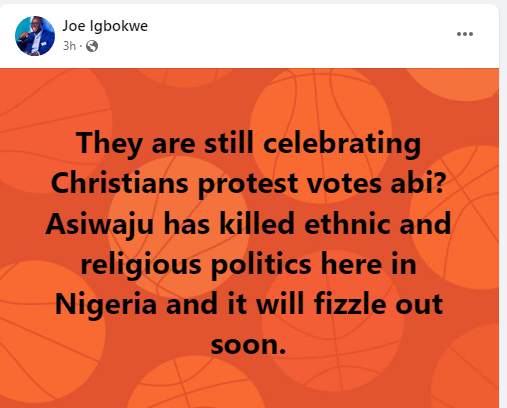 "They (referring to supporters of Peter Obi, the presidential candidate of the Labour Party) are still celebrating Christians protest votes abi? Asiwaju (Tinubu) has killed ethnic and religious politics here in Nigeria and it will fizzle out soon," Igbokwe wrote on his known Facebook page.
This newspaper reports that before the February 25 election, many people believed Obi's political structure could not win a local government election outside Anambra State let alone a presidential poll. Their permutation was that a huge chunk of his support base existed only on the internet.
But "structureless" Obi's Labour Party manoeuvred the major opposition parties in many states and pulled over 6 million votes.
Some political analysts believe Obi's consistent lobby of Christians worked for him. Several pastors openly campaigned for him and urged thousands of their followers to vote against the Muslim-Muslim ticket of the ruling APC. Like Tinubu, the vice-president elect, Kashim Shettima, is a Muslim.