Atiku Reveals How Chicago University Provided Two Certificates To Tinubu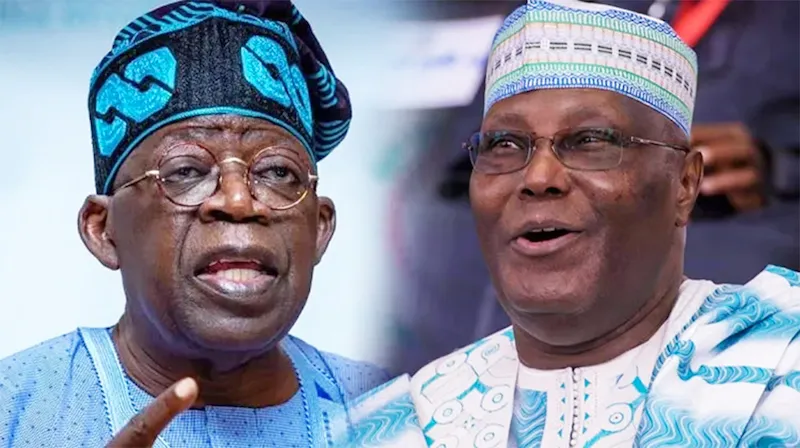 The 2023 presidential candidate of the Peoples Democratic Party (PDP), Atiku Abubakar, has said the Chicago State University has produced two similar certificates which showed that President Bola Tinubu attended its institution.
Atiku, through his United States counsel, Angela Liu, stated this in a statement on Saturday in response to a submission by Tinubu's lawyers to an application filed at a United States Court in Chicago, Illinois.
Liu stated that the first certificate provided by Chicago State University was signed by three people, and the other was signed by two individuals.
Recall that Tinubu, in response to the petition of Atiku in the U.S., blamed the errors discovered in his academic certificate on the clerk of the Chicago State University (CSU).
Tinubu's lawyers said an unidentified Clerk of the university made the error about the date the school stated on his recently issued certificate, thereby creating "the appearance of differences".
However, according to Liu, while one document asserts that Tinubu was issued the certificate on June 22, 1979, another suggests that the president received the degree on June 27, 1979.
The lawyer also expressed dismay that both certificates bear different letter fonts and logos of the university.
She said: "The document marked 'A' is the certificate submitted by Tinubu to INEC. This certificate is, in every material respect, exactly the same as the document marked 'B' except for the following.
"Document 'A' is signed by at least three people whereas 'B' is signed by only two people.
"The document marked 'E' states that Tinubu was issued a certificate on 22nd June 1979 but then proceeded to forward a copy of a certificate ('B') dated 27th June 1979. Please note that 'A' is actually dated 22nd June 1979, but this document did not emanate from CSU. Only 'B' did.
"You cannot have two certificates issued by the same university, to the same person, for the same course of study, but issued on different dates and signed by two different sets of people.
"The documents 'A' and 'B' both state that Tinubu graduated with a BSc in 'Business AND Administration', whereas document 'E' (which came from CSU) states that he graduated with a BSc in 'Business Administration'."
The lawyer said nowhere on the varsity's website is there any reference to 'business and administration", saying the website only said the College of Business offers a contemporary business program leading to a Bachelor of Science in Business Administration or Masters in Business Administration (MBA).
Liu argued that it was not possible for Elnora D. Daniel to be among those who signed both certificates because she was only the president of the university between 1998 and 2008.
"She was neither president of the university in 1979 – when the certificate was purportedly issued – nor was she president in 2022, when the replacement certificates were issued," she said.