Asari-Dokubo: President Tinubu reportedly bars Niger Delta ex-agitators from Aso Rock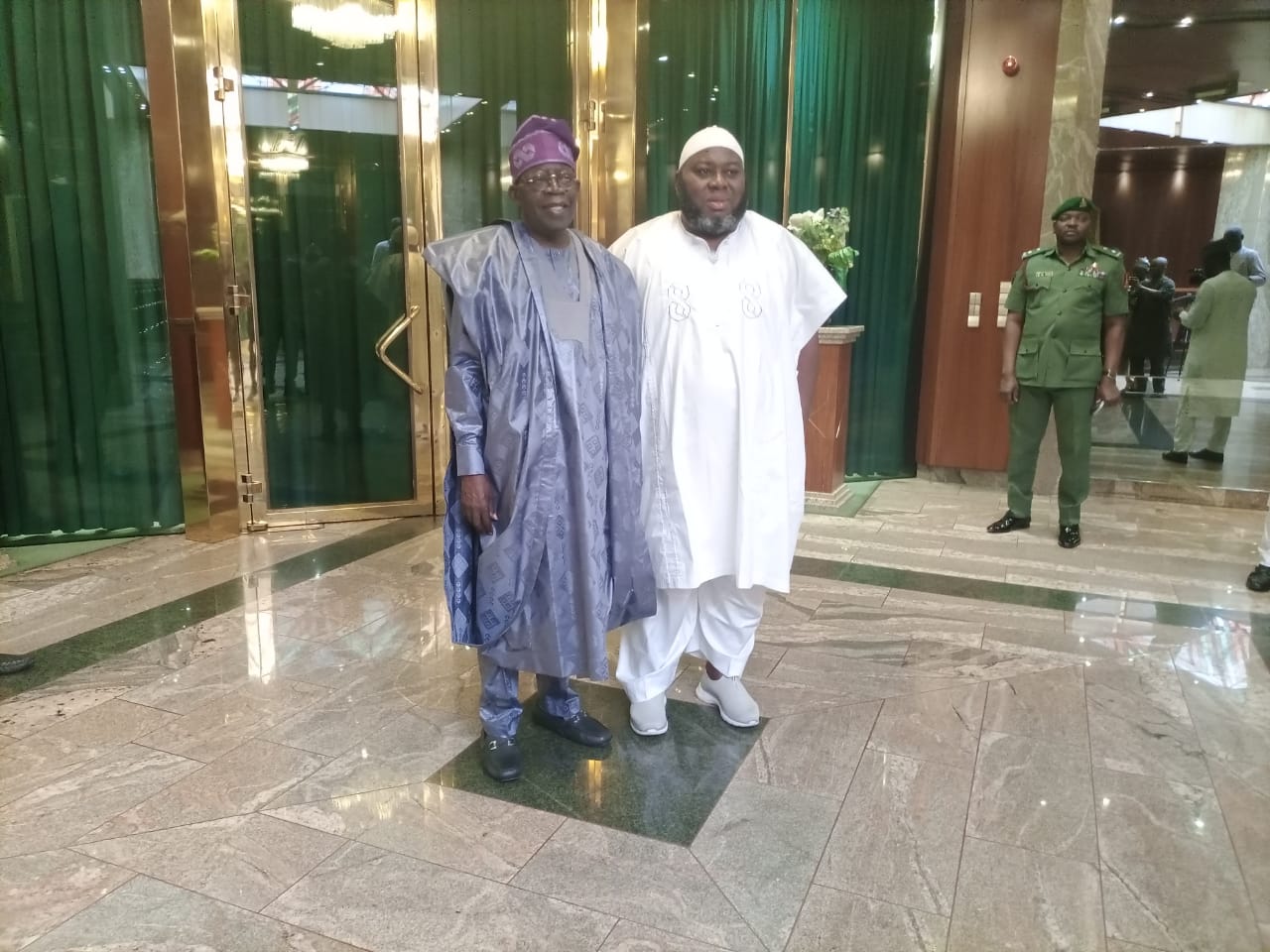 President Tinubu has reportedly barred all ex-Niger Delta militant leaders from visiting him in the presidential villa in Abuja.
Leadership reports that the decision was taken in the aftermath of the visit to President Tinubu by the leader of the defunct Niger Delta Peoples Volunteer Force, (NDPVF), Mujarhedeen Asari-Dokubo, on June 16, 2023.
According to the report, President Tinubu, in ordering the action, was disturbed by public utterances and actions of Asari-Dokubo in the aftermath of his visit to him days after he assumed the mantle of leadership of the country. President Tinubu is reported to have been bothered that all "verbal vituperations and militant activities" of Asari-Dokubo in the Niger Delta were subsequently linked to him after the June audience with Dokubo.
Recall that after his visit to President Tinubu, Asari in a chat with the State House reporters, took on the Armed Forces, accusing its personnel of being neck-deep in economic sabotage, especially crude oil theft and vandalism of oil equipment in the region. The allegation, it was revealed, 'embarrassed and shocked' Tinubu, especially because he made the revelation, moments after departing his office.
The report added that sources within the presidency said that Dokubo's outbursts against the military within the vicinity of the villa gave the inkling that the president shared the same views with the notable ex-militant commander. The sources said the President was ruffled by the attacks on him by notable Nigerians over the utterances and actions of Asari-Dokubo, especially his "effrontery in the reckless public assemblage of gun-wielding youths in his enclave in Rivers State."
Asari-Dokubo's unacceptable conduct in the eyes of the presidency moved beyond tolerable level when he took on the Rivers State governor, Siminalayi Fubara, threatening to deal with the chief executive of the oil-rich state. The presidency was said to be irked that his association with the president continued to give a wrong signal to the public that he enjoyed the support and backing of the nation's number one citizen. Sources in the presidency say the president has ordered that he would no longer play host to the ex-militant commanders and militias in the villa apparently to forestall the negative impression and unenviable signal such association was likely to create in the psyche of the public.

"The president has given a directive that he would not like to meet any Niger Delta warlord or ethnic militia after the horrible experience when he granted an audience to Mujarhedeen Asari-Dokubo. You know the man Asari is a strong supporter and adherent of Mr. President. But the management of the fallout of his visit to the Villa was a nightmare to the Presidency.

You can recall that he came out of the president's office to lampoon the Armed Forces, accusing its personnel of being the arrow heads of illegal bunkering in the Niger Delta. He has been seen arrogantly going about with many gun-wielding youths, boasting about the prowess of his private army to deal with constituted authorities, including the military and a sitting governor, precisely Rivers State Governor, Mr. Fubara.

Many Nigerians, who believed that his actions enjoyed the backing and support of Mr. President because of his closeness to him, have been pouring insults on Mr. President. It's highly embarrassing and the Presidency decided that this mess has to stop. So, Mr. President will no longer allow these notable warlords, Asari- Dokubo would not be allowed into the Villa again to see him."a source in the Presidency is quoted to have said