#APC Convention: Wife reveals how Sanwo-Olu 'threatened Segun Dada' before he withdrew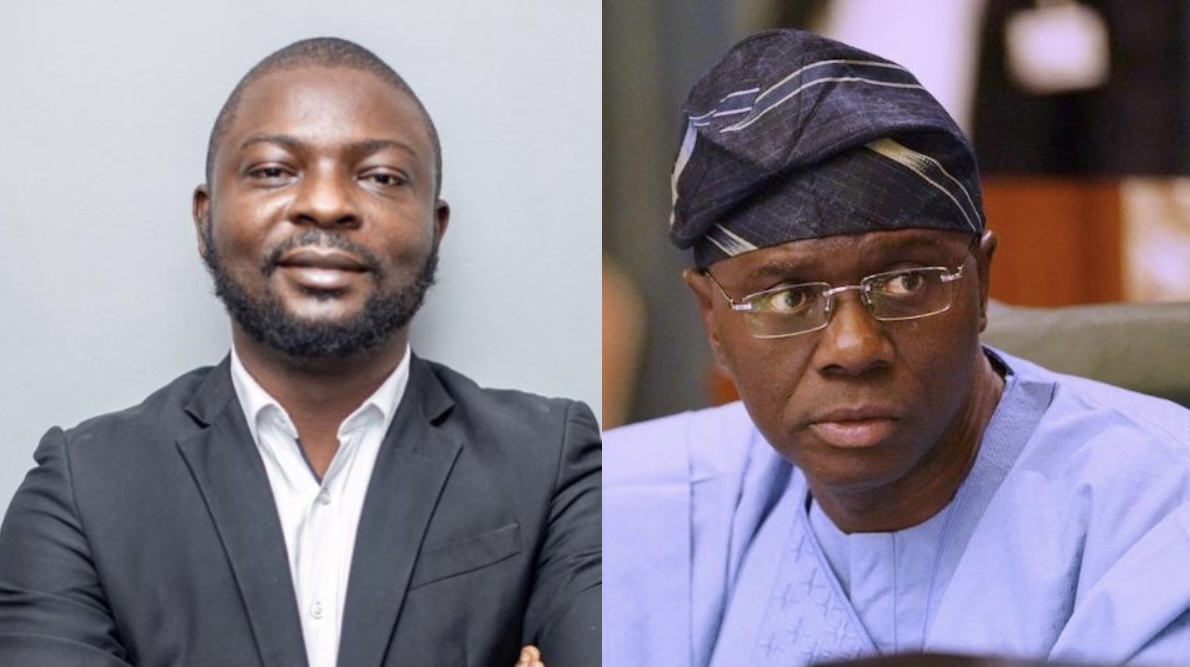 Abule Dada, Wife of ousted Youth Leader aspirant of the All Progressives Congress, Segun Dada, has alleged that Lagos governor Babajide Sanwo-Olu threatened her husband before he withdrew from the contest. 
Yesterday, Mr Dada tearfully withdrew his candidacy in the contest for the position of Youth Leader at the ongoing APC convention in Abuja, paving way for a consensus candidate in the person of Dayo Israel.
A Twitter user @lollylary1 had tweeted that Mr Sanwo-Olu appealed to Mr Dada to drop out of the race but Ms Dada quoted the tweet with "and threatened".
Although the tweet has now been deleted, Peoples Gazette obtained a screen grab before it was deleted.
Neither Mr Sanwo-Olu nor his spokespersons have yet to respond to the public allegation by Mrs Dada.
Credit: Peoples Gazette