Abu Dhabi Latest: Max Verstappen Cleared Of Any Wrongdoing By Lewis Hamilton As…
Abu Dhabi Latest: Max Verstappen Cleared Of Any Wrongdoing By Lewis Hamilton As…
Lewis Hamilton has insisted rival Max Verstappen did 'what any driver would do' in his situation during the ending to last season's controversial finale in Abu Dhabi.
Verstappen took full advantage of a late safety-car period, subsequent pit stop to take on used soft tyres and the decisions of then race director Michael Masi to claim his first F1 championship with a move on Hamilton on old rubber on the last lap.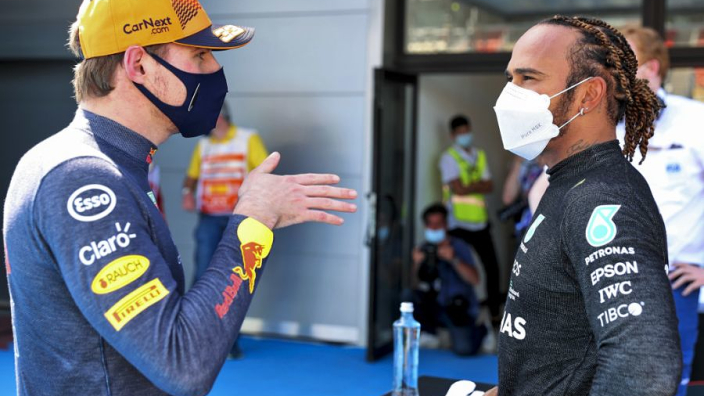 It led to questions being raised as to the legitimacy of Verstappen's title, particularly as radio messages implied Masi had been coerced by Red Bull with regard to some of those decisions.
Following a near 10-week period of silence, on his first media appearance since that race at the launch of Mercedes' new car for this season, Hamilton was asked whether the relationship with his rival would be affected this year.
"This has nothing to do with Max," stressed the seven-time champion. "Max did everything a driver would do given the opportunity he was given.
"He is a great competitor and we will go into another battle like we did last year and conduct ourselves… we will obviously grow from our races and experiences we had last year also this season.
"[I have] no issues with him. I don't hold any grudges with anybody. I don't think that is ever a good thing to carry around with you so I move forwards. I don't dwell on the past and as I said before, I feel fresh, I feel centred and fully focused.
"I don't have anything holding me back this year. Not that I did last year but I am not letting that experience be one of those."